MSCI's global equity index ended Friday's session virtually unchanged while the dollar was lower as government data showed that U.S. jobs growth slowed more than expected in June, easing worries about the outlook for Fed rate hikes.
But while investors appeared to hold out hope for a less hawkish Fed, they were also looking cautiously to the week ahead, with key U.S. inflation readings due along with the start of the second-quarter earnings season.
Spot gold added 0.7% to $1,924.13 an ounce. Oil prices climbed nearly 3% to a nine-week high as supply concerns and technical buying outweighed fears that further interest rate hikes could slow economic growth and reduce demand.
Commodities
Benchmark 10-year U.S. Treasury yields retreated from a more than four-month peak to a more than two-week low after the data, making gold attractive for other currency holders. Short-dated Treasury yields to their highest since 2007.
Traders stuck to bets the Fed would raise interest rates this month, but were becoming more sceptical of the chance for hikes beyond that after the job report.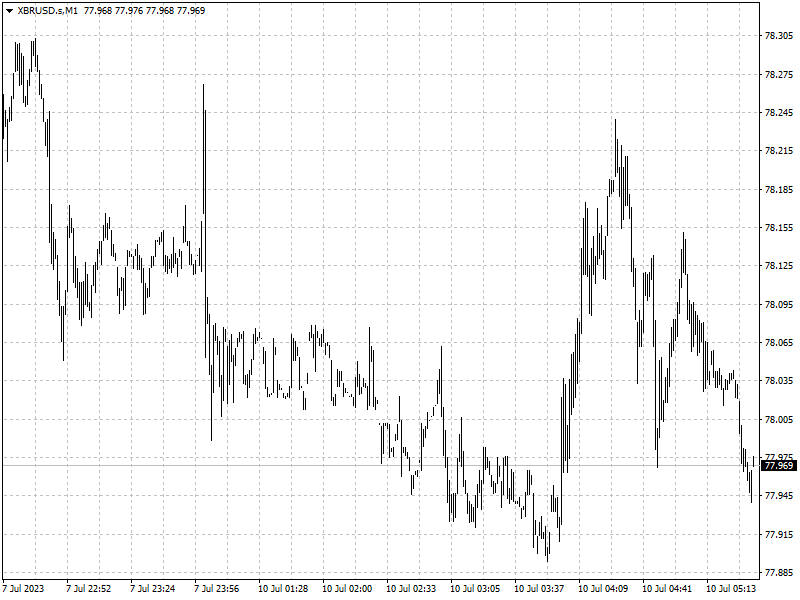 After two months of price consolidation between roughly $73-77, Brent moved into technically overbought territory for the first time since mid-April.
'OPEC+ production cuts are expected to tighten the market, driving supply deficits in the second half of 2023, supporting higher oil prices,' analysts at U.S. financial services company Morningstar said in a note.
Forex
Weekly data from the U.S. regulator shows speculators hold a short position in the yen worth $9.793 billion, the largest since May 2022, having almost doubled in size in the last three months alone.
The yen has held just below the 145 level - which prompted the BOJ's first intervention in decades last autumn - for about two weeks and authorities have made clear they are concerned about the weakness in the currency.
Earlier, the Japanese labour ministry reported regular wages posted their largest annual increase in May since early 1995, reinforcing the view that the BOJ will have to modify its ultra-loose monetary policy sooner rather than later.