A gauge of global equity markets rose and the dollar was mostly flat on Monday as expected talks in Washington about the debt ceiling raised concerns, while U.S. inflation data later this week should add clarity on Federal Reserve monetary policy.

Treasury yields rose on increased optimism that the worst stresses in the U.S. regional banking system may be over, while gold edged higher on the tepid dollar and crude oil advanced about 2%.
U.S. President Joe Biden and top Republicans and Democrats from Congress are set to sit down this week to try to resolve a three-month standoff over the $31.4 trillion U.S. debt ceiling to avoid a crippling default before the end of May.
Commodities
Gold edged higher on Monday, regaining some ground after a retreat in the previous session and ahead of inflation data this week that could provide clues on the outlook for U.S. interest rates.
Forex
'Markets are really just discounting the aftermath of last Friday's payrolls report,' Daniel Ghali, commodity strategist at TD Securities, said, referring to a selloff that has left prices nearly 3% below near record levels reached last week before the data.
Alberta declared a state of emergency over the weekend in response to wildfires that have displaced nearly 30,000 people and prompted energy producers to shut in at least 185,000 barrels of oil equivalent per day, about 2% of Canada's output.
'Oil's rebound (on Monday) follows energy stocks' comeback on Wall Street last Friday after the U.S. reported strong job data, which eased concerns about an imminent economic recession,' said CMC Markets analyst Tina Teng.
'An oversold market condition combined with Brent managing to find support ahead of the March low forced recently established short sellers to seek cover, potentially highlighting that the recent sell-off was overdone,' Ole Hansen, head of commodity strategy at Saxo Bank, said.
Forex
Sterling, which has gained 4.4% against the dollar this year, earlier hit a 12-month high of 1.2668 ahead of an expected Bank of England rate increase on Thursday.
Friday's robust U.S. payrolls report prompted investors to dial back their expectations for the timing and size of the Fed's first interest rate cut. Wednesday's consumer price data is expected to show core inflation slowed moderately.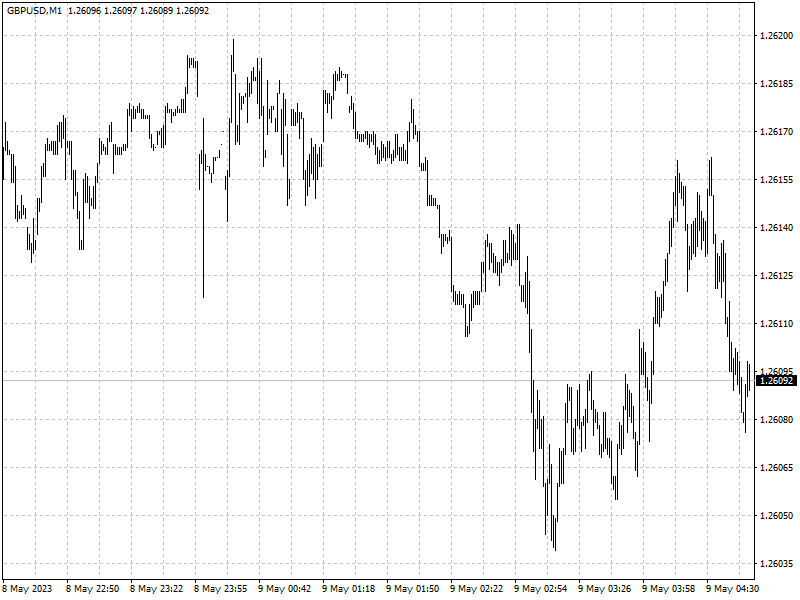 Fed survey data released on Monday showed U.S. banks tightened credit standards over the first months of the year and saw weakness in loan demand from businesses and consumers.
Money markets show investors expect U.S. rates have now peaked and could end this year just below 4.4%.
The gap between yields on two- and 10-year notes , seen as a recession harbinger when the short end of the yield curve is higher than longer-dated securities, was inverted at -49.4 basis points.