U.S. stocks closed lower on Tuesday and benchmark Treasury yields extended their rise as mixed economic data, weak corporate results and ongoing debt ceiling negotiations in Washington dampened investor risk appetite.
The dollar edged higher in choppy trading, with no clear direction. Gold prices dropped 1.5% in opposition to the rising dollar.
Oil prices fell for a second day after a surprise rise in U.S. crude inventories stoked demand concerns on the heels of weaker-than-expected economic data.
Commodities
U.S. crude stockpiles rose by about 3.6 million barrels in the week ended May 12, according to market sources citing API figures. Seven analysts polled by Reuters, had expected a 900,000 barrel drawdown.
'The global economic outlook has too many question marks and that is not giving energy traders a lot of confidence in buying crude. Right now too much oil is still available,' Edward Moya, senior market analyst at OANDA, said in a note.
G7 is looking to target sanctions evasion involving third countries, aiming to limit Russia's future energy production and curb trade that supports Russia's military, officials with direct knowledge of the discussions have said.
Oil prices fell even as the IEA raised its forecast for global oil demand this year by 200,000 bpd to a record 102 million bpd.
Forex
McCarthy said 'it is possible to get a deal by the end of the week' after a meeting with Biden and other congressional leaders on the debt ceiling.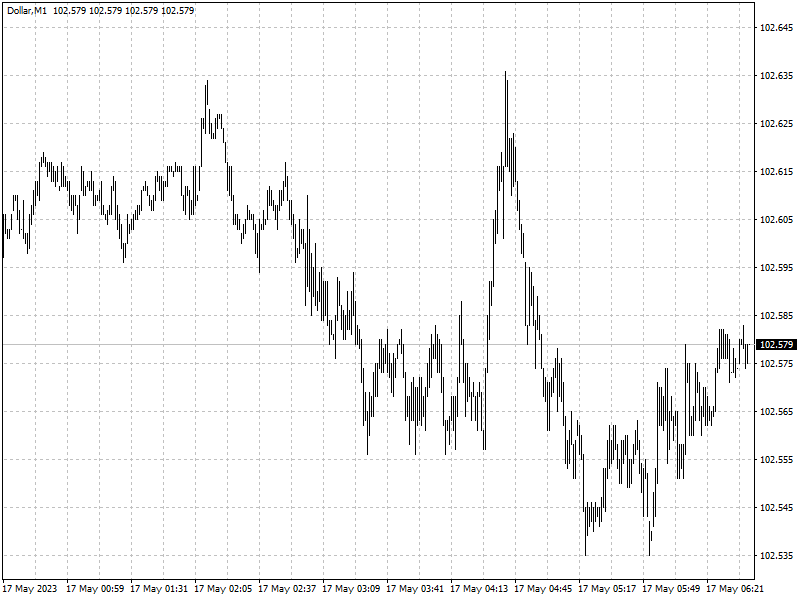 U.S. retail sales rose less than expected in April, but details showed that the underlying trend remained solid. This suggested that consumer spending likely remained strong early in the second quarter.
In line with the generally upbeat economic picture, industrial production jumped 1% in April, easily topping expectations for a flat reading.
'While there were some mixed signals in today's various data reports, on net most were favorable and early in the quarter we're continuing to track some upside risk to our 1.0% 1Q GDP growth projection,' wrote Michael Feroli, chief U.S. economist at J.P. Morgan, in a research note.