World stocks and the dollar dipped on Monday as investors mulled whether the Fed will refrain from raising rates in June after data last week showed slowing U.S. wage growth.
Japan's Nikkei had surged 2.1% to stand above 32,000 for the first time since July 1990. Gold edged up while oil prices steadied after Saudi Arabia vowed big output cuts.
Commodities
The Saudi energy ministry said the kingdom's output would drop to 9 million bpd in July from about 10 million bpd in May.
The voluntary cut, Saudi Arabia's biggest in years, is on top of a broader deal by the OPE+ to limit supply into 2024 as OPEC+ seeks to boost flagging oil prices.
Fatih Birol, head of the IEA, said that the chance of higher oil prices had increased sharply after the new OPEC+ deal.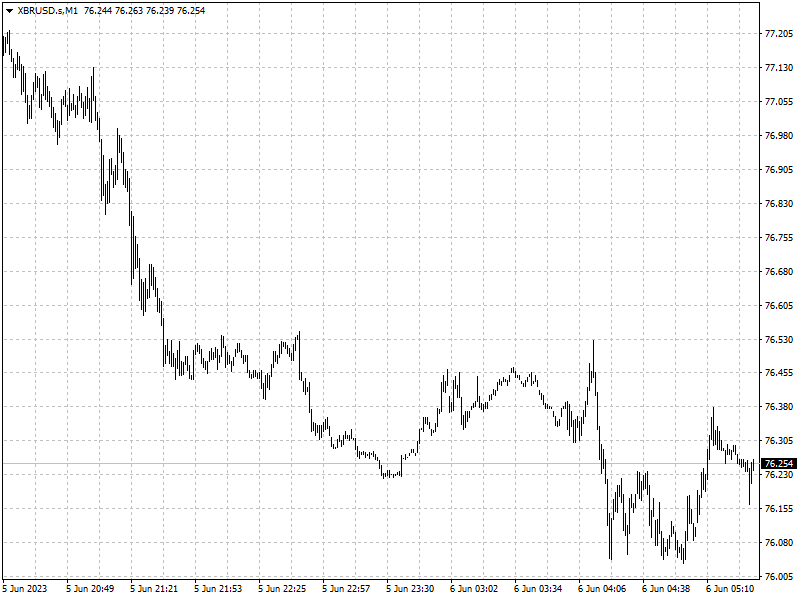 Goldman Sachs analysts said the output deal was 'moderately bullish' for oil markets and could boost December 2023 Brent prices by between $1 and $6 a barrel depending on how long Saudi Arabia maintains output at 9 million bpd.
'The immediate market impact of this Saudi cut is likely lower, as drawing inventories takes time, and the market likely already put some meaningful probability on a cut today,' the bank's analysts added.
Forex
Traders pegged the chances of the Fed pausing its interest rate hikes at its June 13-14 meeting at 78%, according to the CME FedWatch Tool.
The ISM said its non-manufacturing PMI fell to 50.3 last month from 51.9 in April, well below 52.2 which economists polled by Reuters forecast to be.
Wells Fargo analysts Erik Nelson and Jack Boswell recommended buying the Australian currency against the U.S. dollar and British pound on the view that markets are underestimating the likelihood of a rate hike.