U.S. stocks rallied and the dollar reached a seven-week peak on Thursday as strong economic data calmed recession fears and dampened hopes the Federal Reserve would cut interest rates before year-end.
European stocks closed higher and the German DAX rose to its highest level since January 2022 on optimism about the U.S. debt ceiling talks.
The market has priced in a roughly 33% chance that the Fed raises the benchmark interest rate at its June meeting by 25 basis points. Around a month ago, markets were pricing in around a 20% chance of a cut.
Oil prices slid about 1% as a stronger dollar can weigh on oil demand. Gold has lost some luster after it failed to hold above $2000 earlier this week.
Commodities
Top U.S. congressional Republican Kevin McCarthy said on Thursday he expected a bill to raise the government's $31.4 trillion debt ceiling on the House floor next week, according to news reports.
'Good news for the economy is now bad news for the crude demand outlook as economic resilience will force the Fed to kill the economy,' said Edward Moya, senior market analyst at data and analytics firm OANDA.
The strength of April U.S. economic data in addition to optimism about the debt ceiling negotiations have strengthened market expectations of a further hike, ANZ Research said in a note on Thursday.
On the supply side, Saudi Arabia's crude oil exports rose about 1% to 7.52 million bpd in March from the previous month, according to data from the JODI.
Forex
Against the yen, the dollar rose to a six-month peak of 138.74 given the monumental shift in risk sentiment and increasing interest rate differentials between the yen and dollar.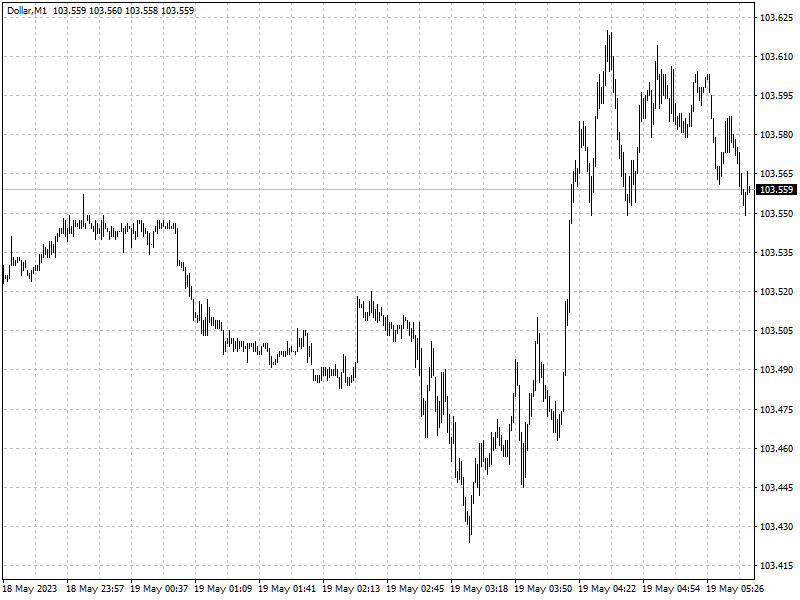 'It's pretty clear that some people were shorting the dollar as a hedge in anticipation of a crisis, but now with all the signals that we will find a resolution in the next few days, people are unwinding these positions so the dollar is strengthening,' said Thierry Wizman, global FX and rates strategist at Macquarie in New York.
Thursday's reports showed lower-than-expected U.S. initial jobless claims of 242,000 in the latest week, compared with forecasts of 254,000.
Another piece of data indicated a milder-than-expected fall in the Philadelphia Federal Reserve's manufacturing index to -10.4 in May from -31.3 in April. Markets were forecasting a contraction of -19.8.