Yen bulls in dismay
The yen climbs its strongest in a month though predictions that the currency was poised for a 10% rally as Japan reassessed its ultra-dovish monetary policy have yet to pan out.
Yen bulls finally see some sighs that the tide of depreciation is turned back. Some investors increasingly pin their hopes on the start of a global recession which would likely underpin the haven currency.
They were caught on the wrong foot despite several reasons to stay long. Japanese companies started to raise wages; other central banks were expected to cut rates on slowing growth.
Instead, the yen slipped back towards the levels that had prompted intervention in October, while the Fed has continued raising interest rates to try to control inflation.
However, the yen was up around 3% this month, one of the best performers among its G10 peers It strengthened past the key psychological 140 level on Wednesday in a five-day winning streak.
Dollar-yen risk reversals over the next six and 12 months have stayed within negative territory since November, indicating that options traders are also expecting the pair to drop.
Dollar staggers
Hedge funds have swung to an overall bearish dollar bet for the first time since March on a wager the Federal Reserve is finally approaching the end of its interest-rate hiking cycle.
Leveraged investors flipped to a net short position on the dollar of 20,091 contracts in the week through July 7, according to data from the CFTC. They were long by a net 5,196 contracts a week earlier.
U.S. consumer prices index increased 3% in June from a year ago, the lowest level since March 2021, boosting the confidence of dollar bears betting the central bank will start easing policy sooner rather than later.
The Bloomberg Dollar Spot Index slumped to a 15-month low after the report, with the gauge now down over 11% from a September peak.
The yen is seen as a prime beneficiary with bulls seeing catalysts from fears of a U.S. recession to narrowing yield differentials to speculation the BOJ may tweak its ultra-loose policy in the coming months.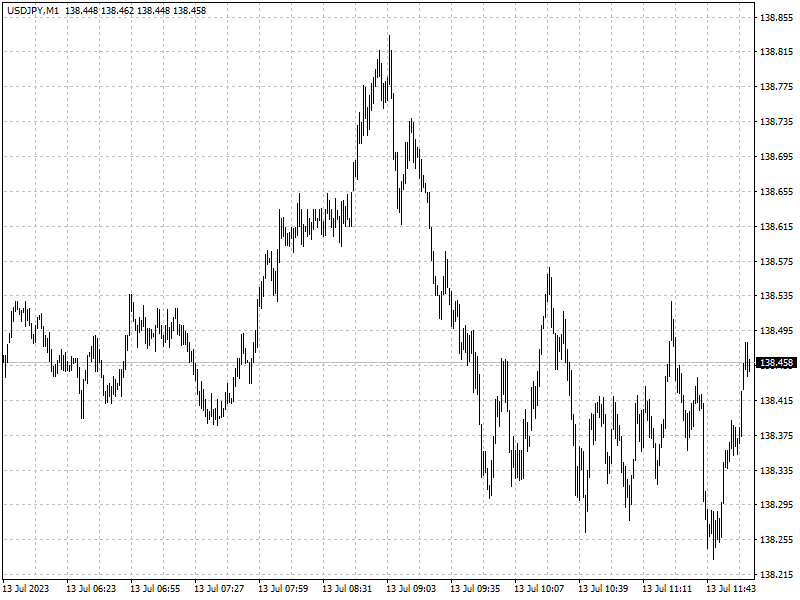 Wall Street remain unconvinced
UBS Global Wealth Management sees timing a U.S. recession as now key to the yen's performance.
While the Swiss money manager has trimmed its forecast, Dominic Schnider — head of global foreign exchange and commodities — remains bullish, expecting the Japanese currency will finish 2023 more than 9% stronger at 128 per dollar.
'Having long-yen exposure also acts as a risk-off hedge in a portfolio context should renewed financial market stress emerge,' he said, pointing to a March bounce in the yen as a handful of U.S. regional banks crashed.
Capital Economics has also stood by a call for yen strength, with a year-end target of 130. The firm expects safe assets to regain lost ground in the second half as developed economies tip into recession and the appetite for risk sours.
Still, asset managers added to their bets against the yen last week, boosting such wagers to the highest this year, and leveraged funds also increased their short positions.
Among those who are sceptical of the yen's rally, JPMorgan revised its dollar-yen target by year-end to 152 from 142, implying a 7.5% depreciation.
Economists surveyed by Bloomberg forecast dollar-yen at 135 in six months, while the forwards market points to a more moderate path of appreciation.