NASDAQ is at a critical juncture
2023-08-23

Summary:
US equity options traders anticipate significant Nvidia stock movement after quarterly earnings release, per options market data.
Traders in the U.S. equity options market are expecting a larger-than-usual swing in Nvidia's shares following the chipmaker's quarterly results after the close on Wednesday, options market data showed.
A nearly 11% swing for the stock by Friday that is priced exceeds the volatility in average on the day after the company's financial report over the last eight quarters.
The chipmaker has surged over 200% so far this year as AI hype goes into overdrive, amid speculation that the bubble will inevitably crash in light of over-stretched valuation and high interest rates.
For contracts expiring this week, Nvidia call options that would make money if the stock climbed more than 9% by Friday to above $500. It closed lower at $456.68 on Tuesday.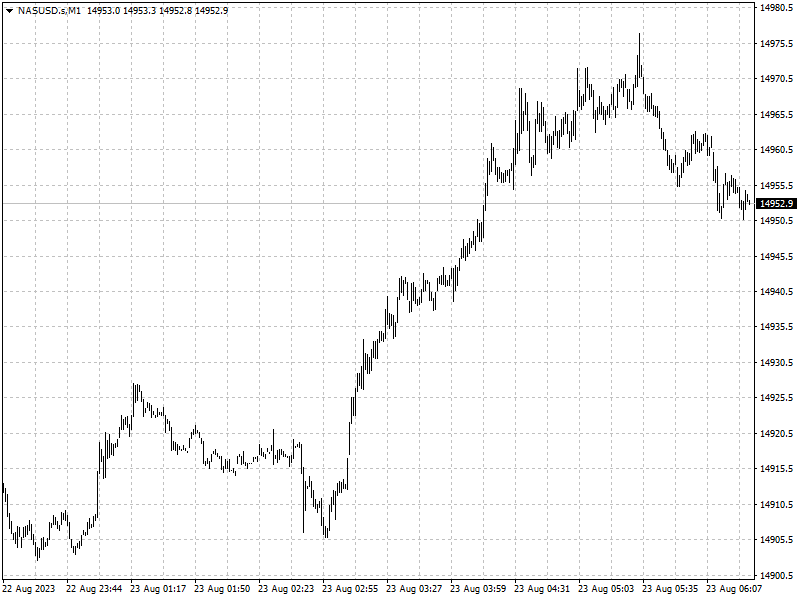 The performance of that stock is critical to the tech-heavy NASDAQ index going forward. After a nearly 40% rally in the first half of the year, the NASDAQ has declined around 6% this month.
Whopping jump in Treasury yields, simmering US-China tech war, as well as dim global economic outlook continues to weigh on investors' risk appetite.
A stronger-than-expected Nvidia's result is need for the NASDAQ reclaiming 200-day moving average to pave the way for a reversal from its recent weakness.
Disclaimer: Investment involves risk. The content of this article is not an investment advice and does not constitute any offer or solicitation to offer or recommendation of any investment product.