Wall Street and global stocks edged up on Monday while the dollar was little changed, as traders looked ahead to corporate earnings and a key employment report due this week.
In commodities, gold prices rose, putting them on track for their best month in four, helped by a weaker dollar and expectations that major global central banks are nearing a peak with interest rate hikes.
Oil prices rallied to a fresh three-month high and recorded their steepest monthly gains since January 2022, supported by signs of tightening global supply and rising demand through the rest of this year.
Commodities
According to the CME's FedWatch Tool, the probability that the Fed will leave rates unchanged this year is at 60%. Two ECB policymakers on Friday also raised the prospect of an end to its steepest and longest string of rate rises.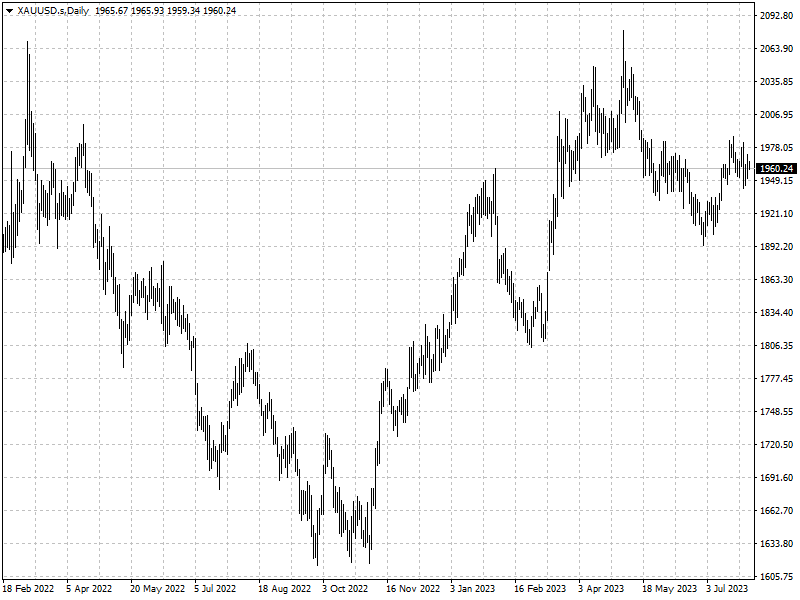 Saudi output fell by 860,000 bpd in July, while total production from the OPEC+ was 840,000 bpd lower, a Reuters survey showed.
Oil inventories are beginning to drop elsewhere too, especially in the U.S., where the government has started refilling the SPR from its lowest level in multiple decades.
Forex
Japan's benchmark 10-year government bond yield surged to a nine-year high, spurring the central bank to conduct additional purchase operations to slow its rise.
The dollar posted its second successive monthly loss against the euro and pound. A key driver of the dollar's strength may have come to an end with last week's 25-basis-point hike.
A survey from the Fed showed U.S. banks reported tighter credit standards and weaker loan demand during the second quarter, a sign rising interest rates are having an impact on the economy.
Disclaimer: Investment involves risk. The content of this article is not an investment advice and does not constitute any offer or solicitation to offer or recommendation of any investment product.