Most global stocks dipped and Treasury yields climbed on Tuesday, as investors weighed declining factory activity in the euro zone and China with stabilizing U.S. manufacturing and job openings that signalled a still-tight labour market.
U.S. Treasury yields rose with 30-year paper touching a new year-high as investors expected an increase in government debt issuance and anticipated more signs of economic resilience, despite data showing a slowdown in activity.
Gold prices fell around 1%, weighed down by a stronger dollar and an uptick in bond yields. Oil prices edged lower on a stronger dollar and signs of profit-taking, after a rally in July when investors bet on tighter global supplies and demand growth in the second half of 2023.
Commodities
U.S. crude oil stocks fell by about 15.4 million barrels in the week ended July 28, according to market sources citing API figure. Analysts had expected a drop of 1.37 million barrels.
Gasoline inventories fell by about 1.7 million barrels, compared with estimates for a 1.3 million-barrel drop. Distillate inventories fell by about 510,000 barrels, compared with analysts estimates for a build of 112,000 barrels.
To revive China's private sector amid a flagging economic recovery following a protracted period of COVID restrictions, Chinese ministries, regulators and the central bank on Tuesday pledged more financing support to small businesses.
Forex
The ISM said that its manufacturing PMI edged up to 46.4 last month from 46.0 in June, which was the lowest reading since May 2020. It was the ninth straight month that the PMI stayed below the 50 threshold.
Meanwhile, U.S. construction spending increased solidly last month and May's data was revised higher. U.S. job openings fell to the lowest level in more than two years in June but saw a third straight monthly decline in layoffs.
The Australian dollar posted its biggest daily decline since March after the RBA held rates at 4.1% for a second month, saying past hikes were cooling demand but more tightening might be needed to curb inflation.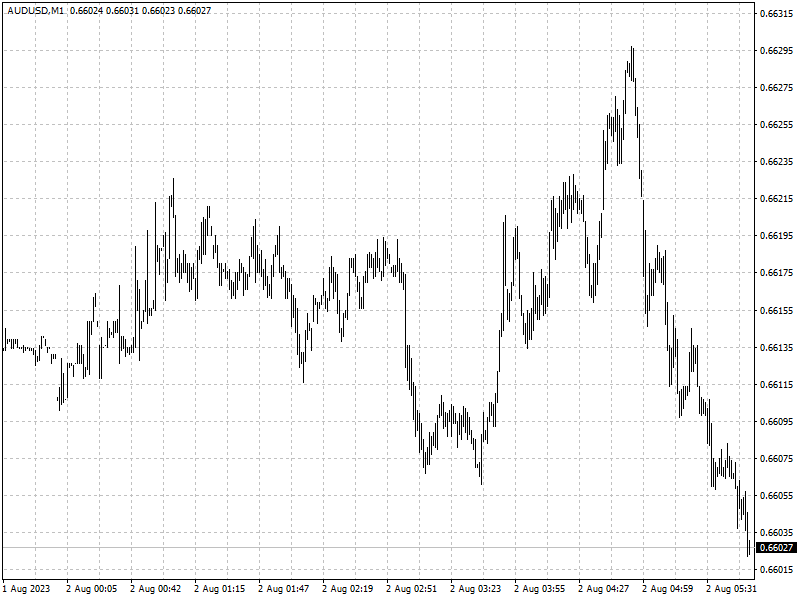 Disclaimer: Investment involves risk. The content of this article is not an investment advice and does not constitute any offer or solicitation to offer or recommendation of any investment product.