U.S. stocks extended recent gains to end higher on Thursday, with the Nasdaq rising more than 1% for a second straight day, as data showed the annual increase in U.S. producer inflation was the smallest in nearly three years.
Gold prices hovered near 1-month highs as the dollar and Treasury yields fell on expectations the Fed could end its rate-hike cycle soon.
Oil prices rose on support from tighter supply amid issues in Libya and Nigeria and easing U.S. inflation, which markets hope may bring an end to interest rate hikes in the world's biggest economy.
Commodities
Producer prices also barely rose in June. This comes a day after data showed that U.S. consumer prices rose modestly in June, registering their smallest annual increase in more than two years.
'The market has scaled back its expectations for a second hike. In line with this correction, the gold price has recovered,' Commerzbank wrote in a note.
A number of oil fields in Libya were shut down in a protest by a local tribe against a kidnapping of a former minister. Separately, Shell has suspended loadings of Nigeria's Forcados crude oil due to a potential leak at a terminal.
Protests in Libya alone could take more than 250,000 barrels of oil per day from the market, ANZ Research said.
'This comes amid signs that recent cuts to supply from Saudi Arabia and Russia are biting,' it added.
Forex
The dollar sank to its lowest since April 2022, and the euro headed for a sixth daily gain, its longest stretch of rises against the dollar this year.
'I pretty much understand the reason as to why the dollar is dropping and it's pretty compelling for dollar bears given the data that we have been seeing. Short term, we will see a little more dollar weakness,' said Brad Bechtel, global head of FX, at Jefferies in New York.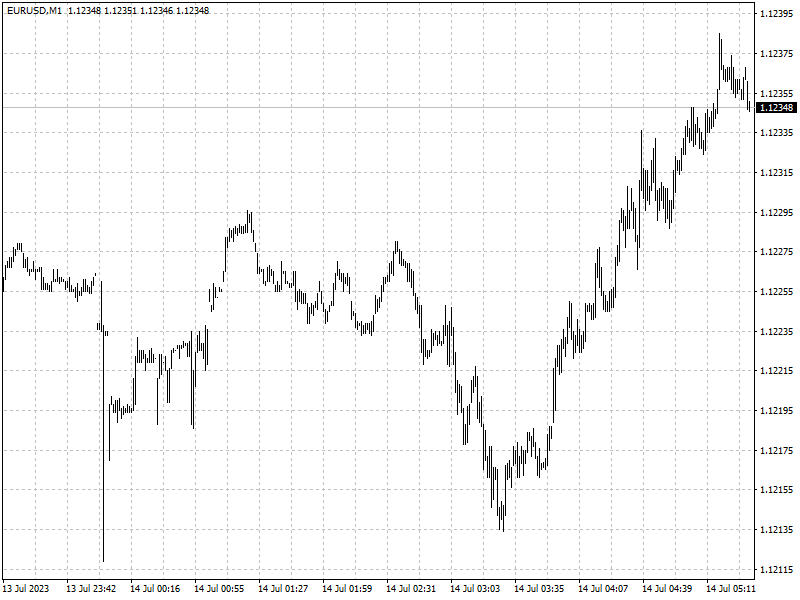 Data also showed an unexpected fall in U.S. initial jobless claims by 12,000 to a seasonally-adjusted 237,000 for the week ended July 8.
The British economy contracted 0.1% in May, beating the -0.3% expectations and following a 0.2% expansion in April.