U.S. shares struck new highs for the year on Friday and helped lift world stocks to a 13-month peak, as rising bets that the Fed will skip a rate hike next week.
The dollar bounced off two-week lows as investors awaited inflation data, dragging gold slightly lower. The precious metal was set for its best week since early May though.
Oil prices fell more than a dollar a barrel to record a second straight weekly decline, as mixed growth outlook added to doubts about demand growth.
Commodities
China raised its gold reserves for a seventh straight month to 67.27 million fine troy ounces by May-end.
Standard Chartered analyst Suki Cooper noted 'a sharp increase in the number of central banks looking to add gold in the next five years.'
Oil prices had risen early in the week, buoyed by Saudi Arabia's pledge over the weekend to cut more output on top of the OPEC+ cuts.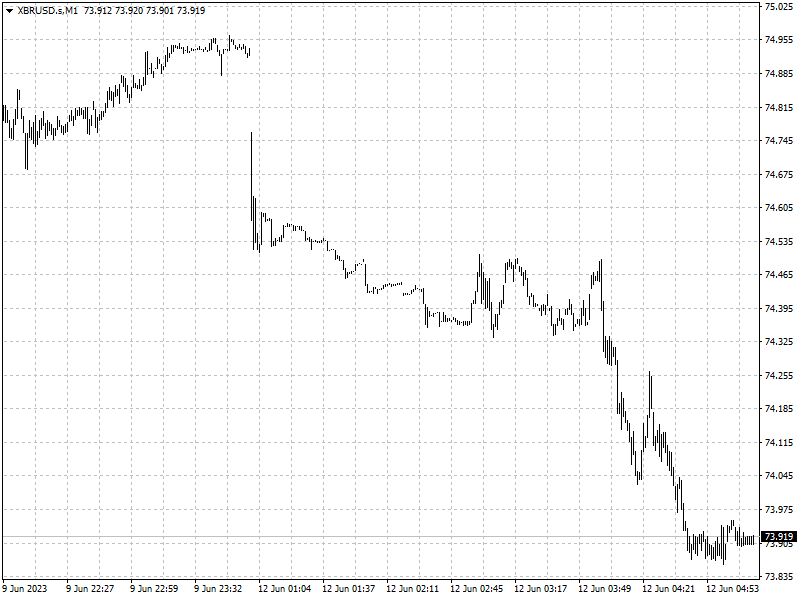 'The important thing is that despite those changes (Saudi, US-Iran) to output, oil remains below $80, no doubt much to the disappointment of the Saudis,' said OANDA analyst Craig Erlam.
Forex
The Fed is expected to hold rates steady at its June 13-14 meeting, but is likely to remain hawkish and indicate a probable hike in July as inflation stays above its 2% target.
'They still think they need to do more, and also I would suspect they will continue to discourage expectations of policy easing,' said Vassili Serebriakov, an FX strategist at UBS in New York.
The greenback is largely range bound as investors wait for clearer signs of whether the economy will remain strong and inflation elevated, or if it is headed towards a contraction.