​Traders are on tenterhooks as yen gazes 150
2023-10-23

Summary:
The yen weakened past 150 against the dollar due to the Japan-US yield gap, driving carry trades and global efforts to manage Middle East tensions.
The yen weakened beyond 150 against the dollar again as the wide yield gap between Japan and the US continues to spark carry trade and growing efforts to contain the conflict in the Middle East.
Aid convoys started to arrive in the Gaza Strip from Egypt over the weekend, though Arab leaders and foreign ministers gathered for a summit in Cairo which ended without a joint statement.
The Islamic world focused on rejecting the displacement of the Palestinians and urging for an immediate cessation of the war, while the European officials called for opening a safe corridor to ensure aid delivery.
The 10-year Treasury yields are currently near 5%, almost six times that of Japan's equivalent. Government officials still declined to clarify whether intervention had taken place.
The BOJ is likely to unwind its unusual policy of sub-zero rates during the first half of 2024, according to the majority of 315 respondents in a Bloomberg survey.
Japanese officials are pondering the question of whether to tweak the settings of YCC as domestic long-term interest rates float higher in tandem with those in the US, a Nikkei report said.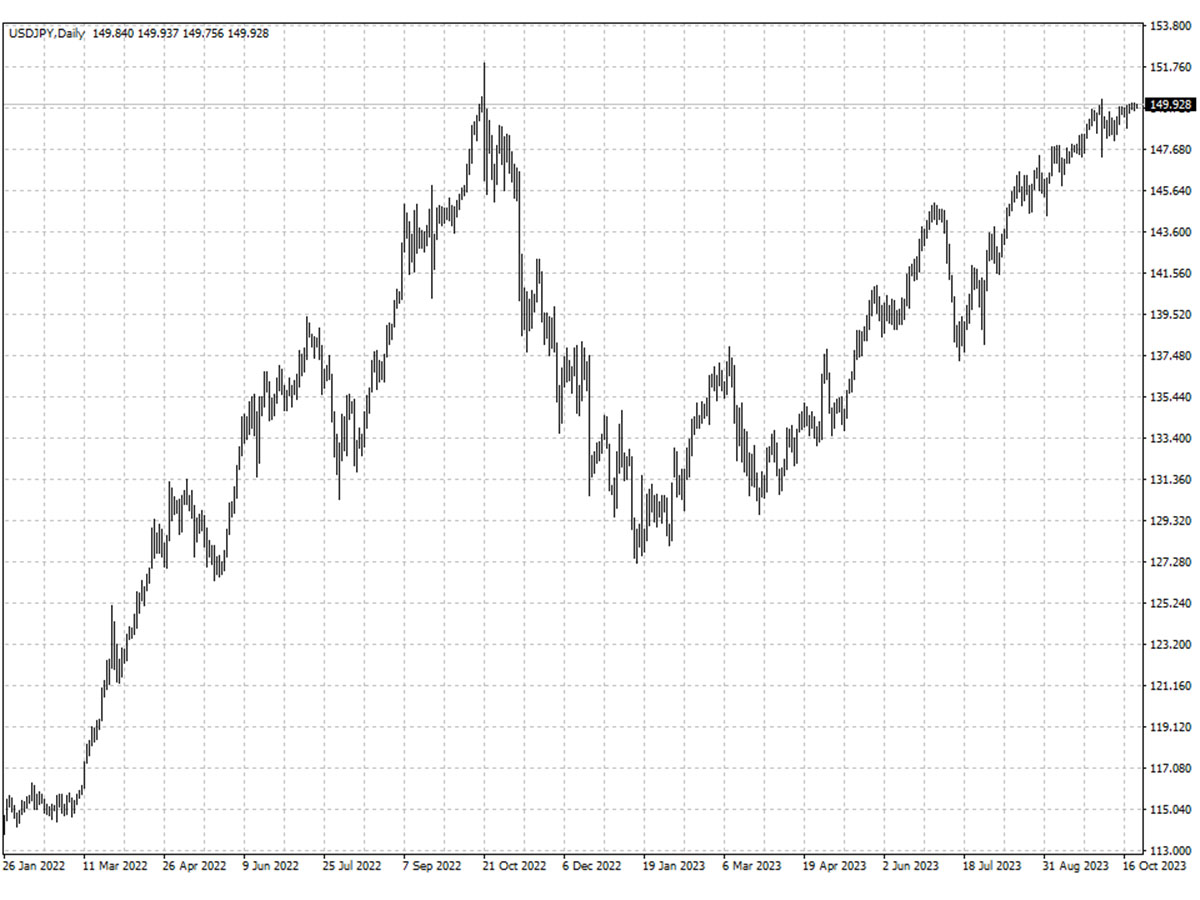 A firm break of the 150 handle is yet to be confirmed. Range trading could still be the play ahead of the BOJ's Oct meeting and the US PCE inflation report.
Disclaimer: This material is for general information purposes only and is not intended as (and should not be considered to be) financial, investment or other advice on which reliance should be placed. No opinion given in the material constitutes a recommendation by EBC or the author that any particular investment, security, transaction or investment strategy is suitable for any specific person.