An investor who goes from being an outsider to gradually exploring and honing and ultimately becoming a successful investor must undergo theoretical learning, a summary of experience and lessons learned, and a stable, optimistic, confident, cautious, and not greedy mentality formed after long-term psychological struggles. This process generally takes about 10 years to complete, which means that an investor needs ten years to succeed from scratch.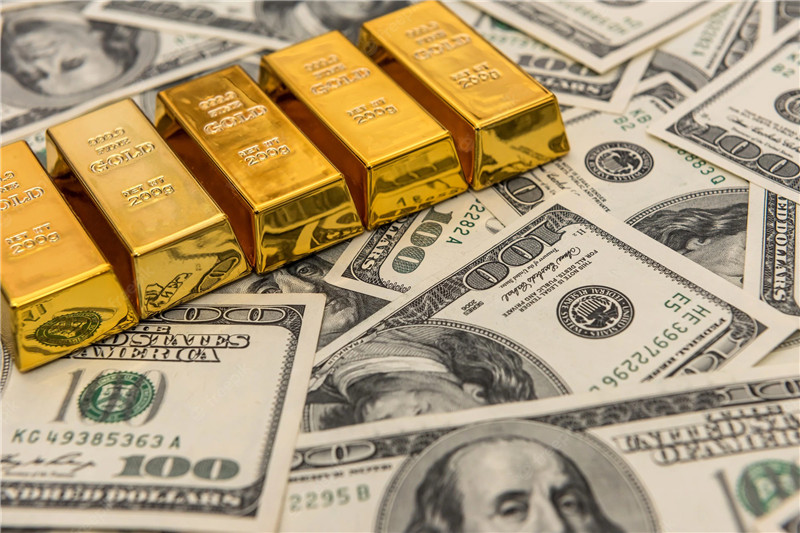 1: Theoretical learning stage
When gold investors first entered the market, they studied hard as "primary school students", and learned relevant professional knowledge and experience through professional books as well as explanations from friends and professionals around them. In market operations, I rarely have my own opinions; they are usually recommended by TV commentators or friends around me. At this stage, my mentality is mainly manifested as being eager to make money, anxious and panicked, lacking my own opinions, and having more than enough heart but not enough strength. In order to make money or become wealthy, I am willing to take all risks, and chasing gains and losses is my forte.
2: Self-closure stage
After the first stage of learning, honing, and summarizing, I quickly found the so-called "secret of making money". This so-called "secret" usually consists of several indicators, volume price analysis, and some characteristic breakthrough forms. These books introduce the most and are relatively easy to master. Most investors in the market know these things, but only a small number of people can master this technique. These indicators closely follow the trend of gold prices and have many opportunities for short-term success during a certain period of time. Sometimes, they can even be bought at the lowest point and sold at the highest point.
During operation, some people are very meticulous about the price, with the buying price being near the lowest markup and the selling price being near the highest. However, some are still chasing gains and losses, chasing hot market sectors, and like to operate with full positions. I almost only have the word 'making money' in my mind, but the concepts of loss and risk are very vague. Operational performance can be either profitable or unprofitable.
The second stage requires at least 5 years of training, some even over 10 years, and is the most difficult stage towards success, just like the 25000-mile "Long March" of the Red Army! Investment losses are also the most severe stage, with losses of hundreds of thousands or millions in the gold market, not to mention I want to become wealthy, but I don't know how to control risks at all. Blindly confident, arrogant, self-enclosed, and mentally numb people hinder progress. It wasn't until after the heavy losses that I was awakened, and there were three ways to go in the future, one of which was to leave the gold market in despair. The other way is to reluctantly and willingly follow the leadership of experts." The third way is to start reflecting, relearning, and rebuilding oneself after taking a break.
3: Further learning, reflection, and summary stage
After several years of ups and downs, and ultimately a severe defeat, I finally began to realize that my level was still not good and how naive my previous behavior was! So, I started learning again, but this time it was systematic learning, including various analysis methods for technical analysis, fundamental analysis methods, investment portfolios, risk control, and so on.
4: Stable profit stage
At this stage, we have established our own trading system to cope with market trends, and at the same time, we will spontaneously generate many tactics to assist in managing funds in order to achieve stable investment returns. To reach this stage, investors need to devote themselves to research, especially in times of market fluctuations. If the big waves experienced by investors are still in the market, then their psychological quality has passed the test. At the same time, investors also need to devote themselves to reading books on the investment market and absorb a large amount of relevant knowledge to gain an objective understanding of the market.
Disclaimer: Investment involves risk. The content of this article is not an investment advice and does not constitute any offer or solicitation to offer or recommendation of any investment product.