European stocks and the U.S. dollar fell on Tuesday as relief that the U.S. government had averted a possible default gave way to concern that the deal could face a rocky path through Congress.
Oil prices fell more than 4% as a handful of hard-right Republican lawmakers said they would oppose the bill.
Gold bounced back as the dollar pulled back after hitting its lowest since March 17 earlier in the trading session.
Commodities
Biden and McCarthy forged an agreement over the weekend that must pass a divided U.S. Congress before June 5, otherwise the country will not be able to meet its financial obligations.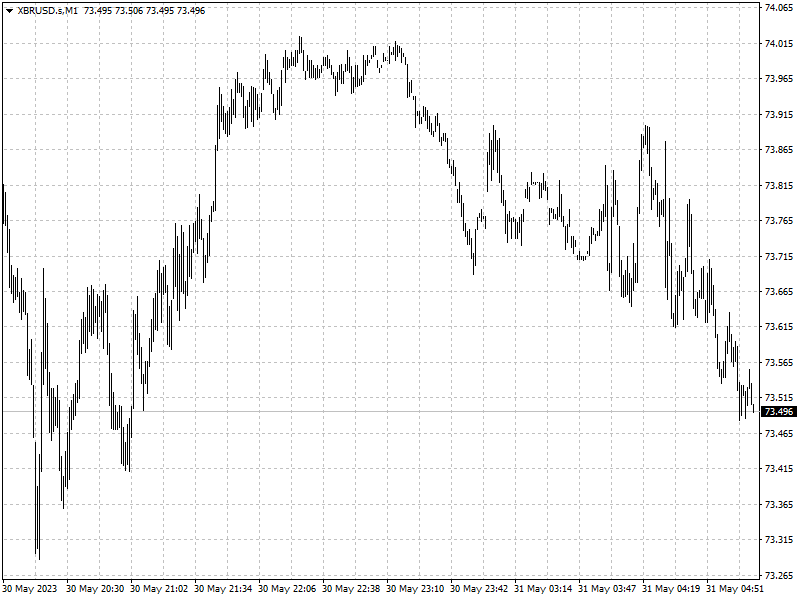 The debt deadline nearly coincides with the June 4 meeting of OPEC+. Traders were uncertain about whether the group will increase output cuts as a slump in prices weighs on the market.
While earlier worries on the U.S. debt deal had supported prices, repricing of the Federal Reserve's rate hike path was keeping gold pressured, Saxo Bank's head of commodity strategy Ole Hansen said.
Traders now see the Fed as more likely to hike rates next month than leave them unchanged, with the debt deal seen easing some of the economic risks that could have kept the central bank on the sidelines.
Forex
The dollar hit a 10-week high against peers and a six-month top versus the yen before retreating after Japanese officials gave their currency a nudge.
Japan will closely watch currency market moves and respond "appropriately" as needed, the country's top currency diplomat said.
The size of the Treasury issuance and the economic implications are now being considered, according to Invesco's Asia Pacific global strategist David Chao.
'The announcement of a debt deal in the near term is a boost to market sentiment but it places pressure on growth due to the government spending cuts, the tighter liquidity conditions. But the flip side is the pressure on growth is doing the job for the Fed as it tries to cool the economy. It could place a dampening effect on inflation.'