Monday USD Stable - EBC Daily Snapshot
2023-10-23

Summary:
On Monday, the dollar held steady, supported by rising Treasury yields. Investors await key events: the ECB meeting and the PCE report.
EBC Forex Snapshot
23 Oct 2023
The dollar was largely unchanged on Monday, underpinned by the steady rise in Treasury yield. Key events that investors are waiting for include the ECB's meeting and the PCE report.
A poll by Reuters shows while the ECB is done raising rates it will not revert to an expansionary policy until at least July 2024.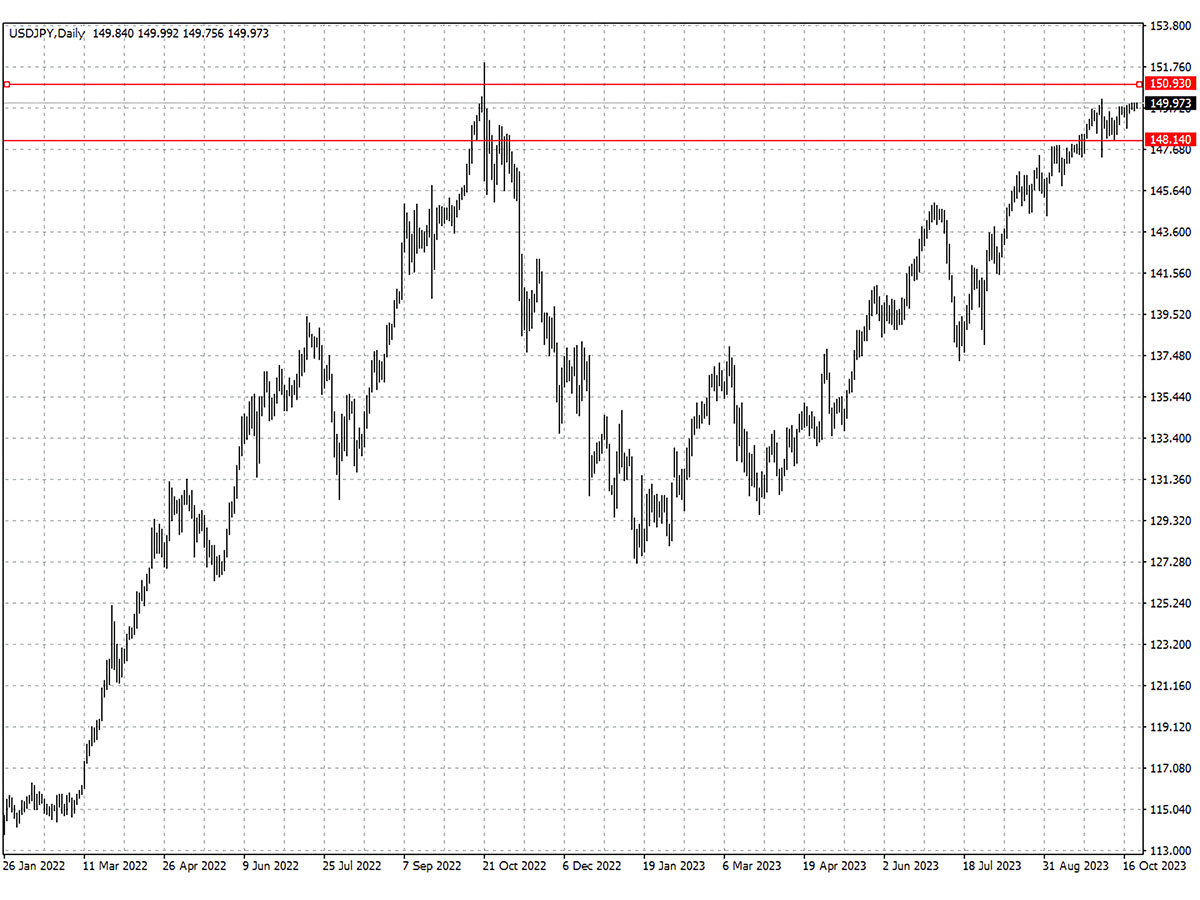 The yen rallied after easing below 150 per dollar. The BOJ's money market data suggested that the yen's strengthening was unlikely the product of intervention.
Citibank vs. HSBC Currency Pair Data Comparison



Citi (as of 16 Oct)

HSBC (as of 19 Oct)




support

resistance

support

resistance

EUR/USD

1.0443

1.0834

1.0442

1.0634

GBP/USD

1.2011

1.2387

1.2004

1.2306

USD/CHF

0.8745

0.9338

0.8880

0.9171

AUD/USD

0.6286

0.6522

0.6246

0.6464

USD/CAD

1.3381

1.3785

1.3492

1.3862

USD/JPY

146.00

150.16

148.14

150.93
The green numbers in the table indicate an increase in data, the red numbers indicate a decrease in data, and the black numbers indicate that the data remains unchanged.
Disclaimer: This material is for general information purposes only and is not intended as (and should not be considered to be) financial, investment or other advice on which reliance should be placed. No opinion given in the material constitutes a recommendation by EBC or the author that any particular investment, security, transaction or investment strategy is suitable for any specific person.