Gold is a precious metal that has been regarded by people since ancient times as a symbol of wealth, power, and status. In history, gold was once the foundation of the world monetary system, but today, gold remains one of the most popular investment commodities in the world.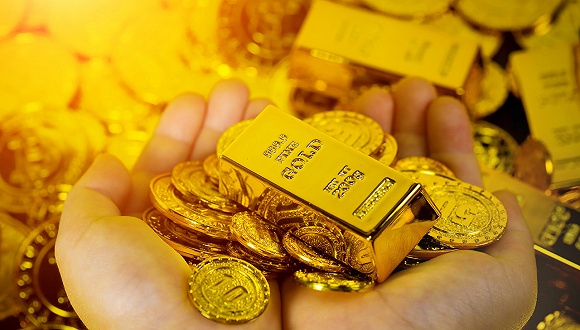 In addition to its practical value, gold also has a mysterious attraction that makes people feel safe and stable. This emotion connects our desire for the past and future, making us believe that gold can bring us wealth and success.
Although the price of gold fluctuates continuously, people's love for it has never diminished. Gold seems to always be that mysterious and beautiful thing, no matter where you are or where you come from, it is a global symbol.
As an important investment product and currency reserve, the price of gold is influenced by various factors. From an economic perspective, the three major driving forces of gold are inflation and monetary policy, geopolitical risks, and demand and supply.
Firstly, inflation has a significant impact on gold prices. When inflation rates rise, people tend to purchase physical goods to maintain value. Gold is considered a safe haven asset, so its demand may rise during inflation, pushing up its price. In addition, monetary policy can also affect gold prices. For example, issuing more currency by the central bank can lead to inflation, thereby increasing the price of gold.
Secondly, geopolitical risk is also an important factor affecting gold prices. Geopolitical risk refers to factors such as international instability, tension, or war. These events typically lead investors to turn to safe assets such as gold, thereby driving up their prices. For example, when international trade tensions intensify, investors may divert funds to the gold market.
Finally, demand and supply are also important factors affecting gold prices. There is a high demand for gold, including jewelry, electronic products, and investments. On the supply side, the mining cost of gold is relatively high, so producers need to ensure that its price is sufficient to cover costs. If the supply decreases, prices will rise. Meanwhile, economic uncertainty may lead to an increase in gold demand, driving up its price.
In short, the price of gold is influenced by various factors. Inflation and monetary policy, geopolitical risk, and demand and supply are the three main driving factors, and investors should closely monitor these factors to develop investment strategies.
【 EBC Platform Risk Reminder and Disclaimer 】: There are risks in the market, and investment needs to be cautious. This article does not constitute investment advice.