Recently, Elon Musk held a Twitter account9.2% of the shares (with a market value of $2.89 billion) became its largest shareholder. A week ago, he hinted that he might shake the entire social media industry, with Twitter's stock price soaring by 27%. Previously, Elon Musk replaced Jeff Bezos for the first time on Forbes' billionaire list, who has been the wealthiest person in the world for the past four years. Billionaires play a huge role in shaping the global economy, politics, and philanthropy. Taking this opportunity, EBC invites you to share the legendary stories of the business world - the top ten richest men in the world series.
1. Elon Musk
Age: 50
Residence: Texas
Co founder and CEO: Tesla
Net assets: $273 billion
Tesla's shareholding ratio: 17% ($187 billion)
Other assets: SpaceX ($40.3 billion in private assets), Twitter equity ($22.6 billion in public assets), and $5.7 billion in cash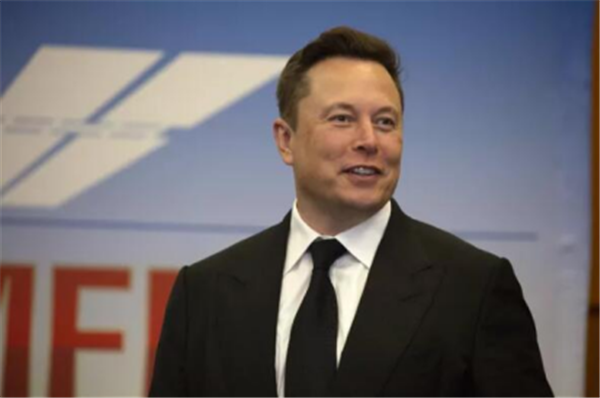 Elon Musk was born in South Africa and later studied at a university in Canada. He then transferred to the University of Pennsylvania, where he obtained a Bachelor's degree in Physics and Economics. Two days after starting his graduate program in physics at Stanford University, Musk postponed his enrollment and launched Zip2, one of the earliest online navigation services. He reinvested some of the profits from this startup company to create X.com, which was sold to eBay as an online payment systemInc. (EBAY) and ultimately became PayPal Holdings Inc. (PYPL).
In 2004, Musk became the main investor of Tesla Motors (now Tesla) and became the CEO of the company. In addition to the electric vehicle series, Tesla also produces energy storage equipment, automotive accessories, andIn 2016, SolarCity was acquired to produce solar power generation systems. Musk or Space Exploration Technologies (SpaceX)CEO and Chief Engineer of.
In 2020, Tesla's stock price soared by 740%, which successfully propelled Musk onto the wealth chart. In December 2020, Tesla joined the S&P 500 Index and became the largest new company. 2021In January, Musk became the world's richest person (and has remained so far). In a tweet on November 6, 2021, Musk asked his Twitter audience if he should sell 10%Tesla's stock and responded to criticism of unrealized capital gains as a tax avoidance measure, and later sold $16.4 billion worth of stocks in the remaining period of 2021.
Massachusetts Democratic Senator Elizabeth Warren cited media reports that MuskThe problem of adopting wealth tax was demonstrated by failing to pay income tax in. Musk responded on Twitter, "If you open your eyes 2Seconds, you will realize that I will pay more taxes this year than any other American in history
Thanks to 2021The soaring Tesla stock and private trading in boosted SpaceX's reported valuation, and Musk's leading edge in the global wealth ranking continued to grow. In November 2021, his net assets reached a high of $340 billion, and Musk's net assets increased by 60% in the past year (as of April 1, 2022).
2. Jeff Bezos
Age: 58
Residence: Washington D.C
Founder and Executive Chairman: Amazon
Net assets: $188 billion
Amazon shareholding ratio: 10% (163 billion US dollars)
Other assets: Blue Origin ($9.15 billion in private company shares), The Washington Post ($250 million in private assets), and $15.6 billion in cash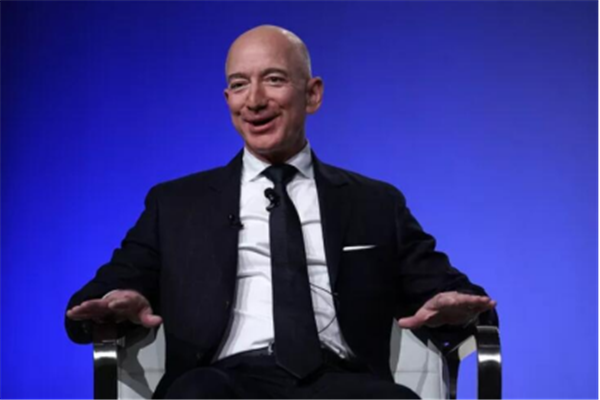 In 1994, shortly after Jeff Bezos resigned from the hedge fund giant David E. Shaw, he founded Amazon in a garage in Seattle.
The Amazon website initially only sold books, but gradually evolved into a one-stop shopping store, which can be said to be the world's largest retailer.
Amazon's constantly diversified model is evident in some unexpected expansions, including acquiring Whole Foods Supermarket in 2017 and entering the pharmacy business the same year.
Bezos owned up to 16% of Amazon's shares in 2019, but later transferred 4% of the shares to his ex-wife McKinsey Scott due to divorce. In 2020, due to the increasing demand for online shopping during the COVID-19 pandemic, Amazon's stock price jumped by 76%. On July 5, 2021, Bezos resigned as the CEO of the e-commerce giant and became its executive chairman.
Amazon first went public in 1997, and as a result, Bezos has become a major player since 1999The first person whose net assets exceeded 100 billion dollars since Bill Gates in. In addition to Amazon, Bezos also holds shares in aerospace companies such as Blue Origin, The Washington Post, and Wannian Clock.
On July 20, 2021, Bezos, his brother Mark, aviation pioneer Wally Fink, and Dutch student Oliver Damon completed Blue OriginThe first successful manned flight reached an altitude of over 66 miles before landing safely. In the same month, Bezos' wealth reached its peak of $211 billion.
3. Bernard Arnault
Age: 73
Residence: Paris, France
CEO and Chairman: LVMH
Net assets: $148 billion
Christian Dior's shareholding ratio: 97.5% ($120 billion)
Other assets: Moelis& Company equity ($22.6 billion in public assets), Herm è s equity (undisclosed equity), and $10.7 billion in cash
Bernard Arnault, a Frenchman, is the chairman and CEO of LVMH, the world's largest luxury goods company. LVMH owns brands including Louis Vuitton, Hennessy, Mark Jacobs, and Sephora.
Most of Arnault's wealth comes from his stake in Christian Dior SE, which holds 41.3% of LVMH's sharesSE's shares and an additional 6.2% of LVMH's shares are held through his family holding company Groupe Family Arnault.
As a trained engineer, Arnault first demonstrated his business acumen while working for his father's construction company Ferret Savinal, and took full control of the company in 1971. In 1979, he transformed Ferret Savinell's business into the real estate sector and renamed it F é rinel.
Arnault served as the executive chairman of F é rinel for six consecutive years, until he acquired and restructured luxury goods manufacturer Financi è re Agache in 1984, and ultimately sold the companyAll shares except Christian Dior and Le Bon March é. He was invited to invest in 1987LVMH became the main shareholder, chairman of the board of directors, and CEO of the company two years later.
4. Bill Gates
Age: 66
Residence: Washington D.C
Co founder: Microsoft Corporation (MSFT)
Net assets: $133 billion
Microsoft shareholding ratio: 1.3% ($31.9 billion)
Other assets: Cascade Investment LLC ($59.2 billion in public assets), $56.9 billion in cash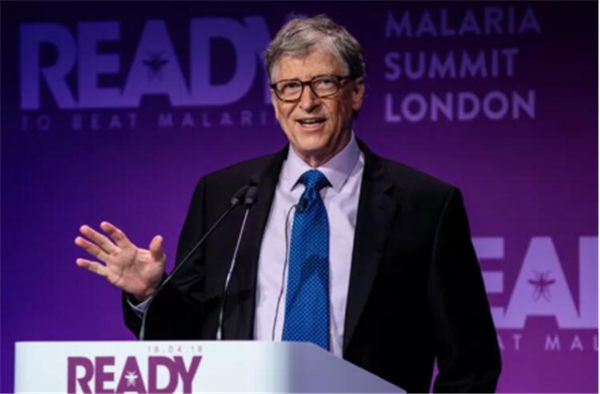 one thousand nine hundred and seventy-fiveWhen he was studying at Harvard University in, Bill Gates and his childhood friend Paul Allen developed new software for microcomputers. With the success of this project, Bill Gates dropped out of Harvard in his third year and founded Microsoft with Allen.
As the world's largest software company, Microsoft also produces a series of personal computers, publishes books through Microsoft Publishing, and uses its ExchangeThe server provides email services and sells video game systems and related peripheral devices.
Bill Gates was originally the chief software architect of Microsoft. In 2008, he became the chairman of the board of directors and joined the board of directors of Berkshire Hathaway in 2004; And on March 13, 2020On the same day, he stepped down from both boards of directors.
Most of Bill Gates' investment assets are in Cascade Investment LLC. Cascade is a privately held investment institution with holdings including National Railways of Canada (CNR)Various stocks, including Deere (DE) and Republican Services (RSG), as well as private investments in the real estate and energy sectors.
In 2000, two charitable organizations of Bill Gates, the William H. Gates Foundation and the Gates Learning Foundation, merged to form the Bill and Melinda Gates Foundation, with Gates and his ex-wife Melinda French Gates serving as co chairs. Through the foundation, they spent billions of dollars to fight against polio and malaria. The foundation is located inIn 2014, we promised to provide $50 million to help combat the Ebola virus. By 2021, the foundation has spent more than 1.9 billion dollars to fight against COVID-19.
In 2010, Bill Gates and Buffett jointly launched the "Donation Pledge" campaign, encouraging wealthy individuals to promise to donate most of their wealth to charity.
Bill and Melinda France Gates divorced on August 2, 2021. After the divorce, approximately $5 billion in equity was transferred to France Gates.
5. Warren Buffett
Age: 91
Residence: Nebraska
CEO: Berkshire Hathaway Corporation (BRK. A)
Net assets: $127 billion
Berkshire Hathaway Holdings: 16% ($126 billion)
Other assets: $1.15 billion in cash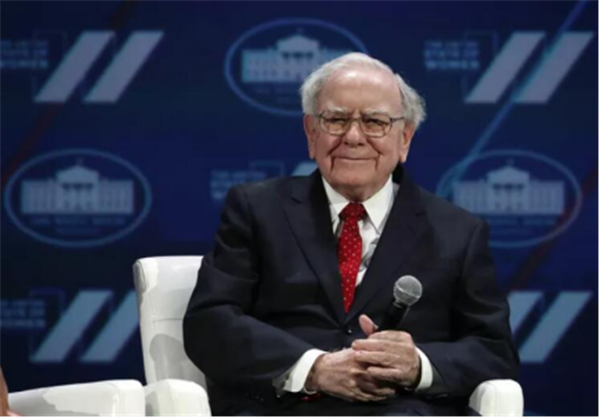 Warren Buffett is the most famous value investor today. At the age of 14 in 1944, he submitted his first tax return and reported his childhood newspaper delivery income.
In 1962, he first purchased shares in a textile company called Berkshire Hathaway and became a major shareholder in 1965. In 1967, he expanded the company into insurance and other investment fields. Currently, the market value of Berkshire Hathaway has reached $705 billion, and as of April 1, 2022, the trading price per share has exceeded $527760.
Buffett is known as the "prophet of Omaha", his investment style is to buy and hold for the long term, and his investment philosophy is to accumulate wealth by acquiring undervalued companies. Recently, Berkshire Hathaway has invested heavily in the large and well-known company Alleghany, with its wholly-owned subsidiary's investment portfolio including equity in insurance, energy distribution, railways, and consumer goods. Meanwhile, Buffett is also a well-known Bitcoin skeptic.
Buffett devoted most of his wealth to charitable causes. Between 2006 and 2020, he donated 410 yuanMost of the billions of dollars were donated to the Bill and Melinda Gates Foundation and its children's charitable organizations. Buffett launched the "Pledge of Donation" activity with Bill Gates in 2010.
At the age of 91, Buffett still serves as the CEO of the company, but in 2021 he hinted that Gregory Abel, the head of Berkshire's non insurance business, may be his successor.
6. Larry Page
Age: 48
Residence: California
Co founder and board member: Alphabet (GOOG)
Net assets: $125 billion
Alphabet shareholding ratio: 6% ($109.6 billion)
Other assets: $14.9 billion in cash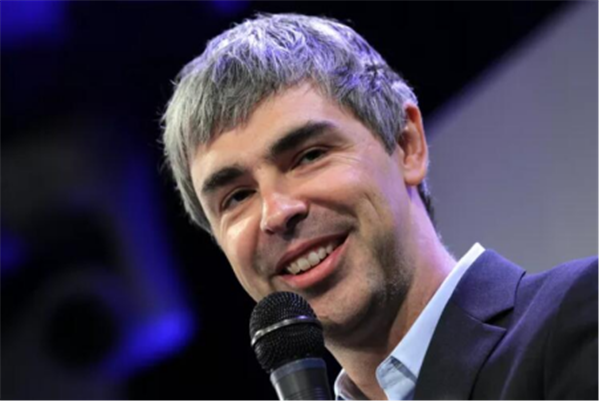 Like other tech billionaires on this list, Larry Page started his way to fame in his college dorm. one thousand nine hundred and ninety-fiveWhen studying at Stanford University in, Page and his friend Sergey Brin proposed the idea of improving internet data extraction technology. The two of them designed a new search engine technology, which they called "Backrub," and as a result, in 1998Google was founded in. Page served as the CEO of the company until 2001 and served as CEO again from 2011 to 2019.
Google is the dominant internet search engine, accounting for over 92% of global search requests. In 2006, the company acquired YouTube, a top video platform. And acquired in 2005After Android, Inc. released the Android mobile operating system in 2008. Google restructured in 2015 and became the holding company AlphabetOur subsidiary.
Page was also one of the early investors in Planetary Resources, a space exploration and asteroid mining company. The company was established in 2009In 2018, it was acquired by the blockchain company ConsenSys due to financial issues. He also showed interest in "Flying Cars" and invested in Kitty Hawk and Opener. Google's stock price isIn 2021, it soared by nearly 50%, making Page and Brin one of the billionaires. Page's net assets have increased from slightly below $52 billion in March 2020 to the current $125 billion.
7. Sergey Brin
Age: 48
Residence: California
Co founder and board member: Alphabet (GOOG)
Net assets: $119 billion
Alphabet shareholding ratio: 6% ($104.4 billion)
Other assets: $15 billion in cash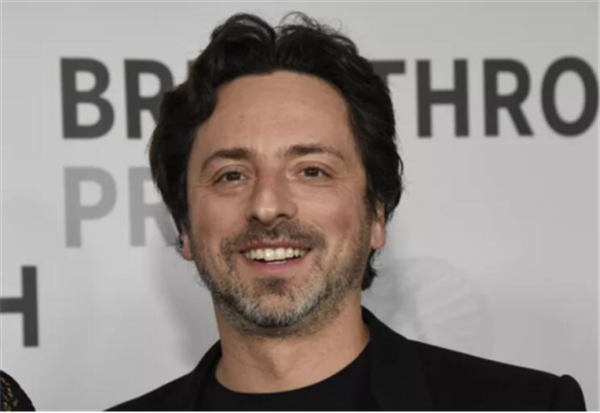 Sergei Brin was born in Moscow, Russia in June 1979At the age of, he immigrated to the United States with his family. After co founding Google with Larry Page in 1998, Brin became Google's chief technology officer in 2001. 2015 AlphabetAfter the establishment of the holding company, he held the same position. In 2019, when Sandal Pichai took over as CEO, he stepped down from his position as Technology President.
In addition to its dominant internet search engine, Google also provides a set of online tools and services called Google Workspace, including Gmail, GoogleDrive, Google Calendar, Google Meet, Google Chat, Google Docs, Google Sheets, GoogleSlides et al. Google also offers a variety of electronic devices, including Pixel smartphones, computers and tablets, Nest smart home devices, and the Stadia gaming platform.
Brin spent most of 2019 focusing on Alphabet's research laboratory X, which is responsible for Waymo autonomous vehicle and Google GlassInnovative technologies such as smart glasses. He also collaborated with the Michael J. Fox Foundation and donated millions of dollars for Parkinson's disease research. Brin's wealth increased by over 25% last year.
8. Steve Ballmer
Age: 66
Residence: Washington D.C
Owner: Los Angeles Clippers
Net assets: $108 billion
Microsoft shareholding ratio: 4% (total $98.8 billion)
Other assets: Los Angeles Clippers ($3.16 billion in private assets), $5.93 billion in cash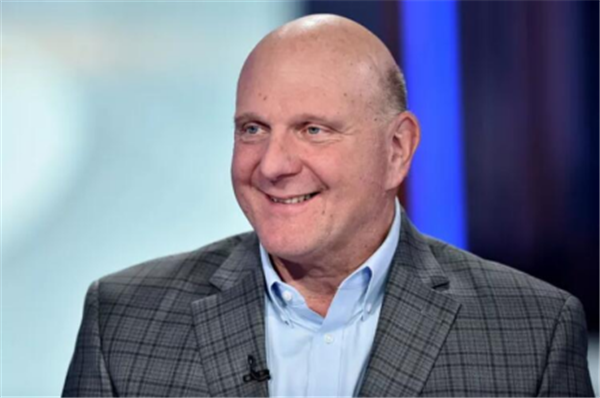 Steve Ballmer joined Microsoft in 1980 after Bill Gates persuaded him to drop out of Stanford University's MBA program, becoming the 30thEmployees. Ballmer took over as Microsoft's CEO from Bill Gates in 2000 and held the position until 2014. He also participated in Microsoft's Skype acquisition project for 11 years in 2011.
Ballmer owns approximately 4% of Microsoft's shares, making him the largest individual shareholder of a software giant. two thousand and fourteenIn, shortly after stepping down as Microsoft's CEO, Ballmer acquired the Los Angeles Clippers for $2 billion.
When Ballmer was studying at Harvard University, he lived in the same dormitory on the same floor as Bill Gates. But with Ballmer serving as Microsoft's CEODuring this period, when the technology company began to push into the hardware field, such as Surface tablets and Windows phones, the "brotherly" relationship between the two also became tense.
9. Larry Ellison
Age: 77
Residence: Hawaii
Co founder, Chairman, and Chief Technology Officer: Oracle (ORCL)
Net assets: $103 billion
Oracle shareholding ratio: 40% ($68.4 billion)
Other assets: Tesla equity ($16.3 billion in public assets), $17.6 billion in cash and real estate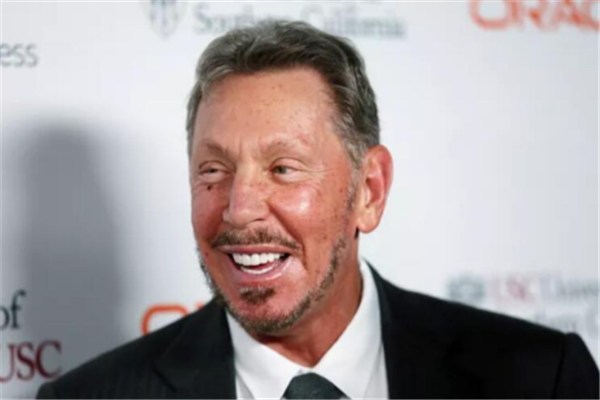 Larry Ellison was born in New York City. After dropping out of the University of Chicago in 1966, Ellison moved to California to work as a computer programmer. In 1973, he joined an electronics companyAmpex, where he met future partners Ed Oates and Bob Minner. Three years later, Ellison transferred to Precision Instruments as the company's Vice President of Research and Development.
In 1977, Ellison, Oates, and Mina jointly founded Software Development Laboratories (SDL). Two years later, the company releasedOracle, this is the first commercial relational database program to use a structured query language. The fact has proven that the database program is very popular, so SDL was renamed in 1982 asOracle Systems Inc. Ellison resigned as CEO of Oracle in 2014 and joined Tesla's board of directors in December 2018.
Oracle has acquired numerous large companies, including PeopleSoft, a provider of human resource management systems in 2005, and a provider of customer relationship management applications in 2006Siebel, 2008 enterprise infrastructure software provider BEA Systems, and 2009 hardware and software developer SunMicrosystems. In December 2021, Oracle agreed to acquire medical record software provider Cerner Corp (CERN) for $28.3 billion in cash.
Ellison has long been known for luxury consumption, and over the past decade, he has made significant investments in luxury real estate. Perhaps his most impressive acquisition was in 2012 with a 3It acquired almost the entire Lanai Island of Hawaii for US $100 million. This billionaire has been around since 2020Since the beginning of the year, Ellison has been living there and has also built a hydroponic farm and a luxurious spa on the island. Ellison focused his charity work on medical research. In 2016, he donated 2 to the University of Southern CaliforniaBillion US dollars will be used to build a new cancer research center.
10. Gautam Adani
Age: 59
Residence: Gurgaon, India
Founder and Chairman: Adani Group
Net assets: $100 billion
Adani Enterprises, Power Shareholding ratio of and Transmissions: 75% each (51.3 billion US dollars)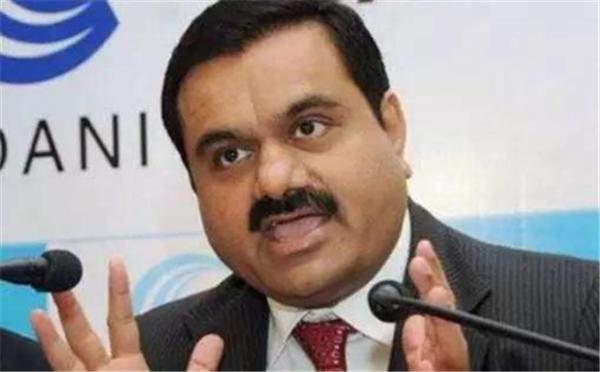 Other assets: 65% of Adani Green Energy (public assets of $23.4 billion), 61% of Adani Green Energy (public assets)$24.3 billion), 37% of Adani Total Gas (public assets $12.2 billion)
Gaotam Adani, founder of Adani Group, surpassed Mukesh Ambani to become the richest man in Asia in March 2022. Adani holds major shares in six Indian companies, including Adani75% stake in Enterprises, Adani Power, and Adani Transmissions, Adani Ports&65% stake in Special Economic Zone, 61% stake in Adani Green Energy, and Adani Total Gas37% of the shares.
The total market value of companies under Adani Group is $179 billion (as of April 1, 2022). Adani and Adani Power in 2009Enter the power generation market together. Adani Enterprises was founded by Adani in 1988To import and export goods. In 1994, his company was allowed to develop a port facility at Mondra Port, which is now India's largest private port.
After dropping out of college, Adani worked in the diamond trade. Currently, Adani has India's largest port operator, closely controlled thermal coal producer, and coal trader. In 2020, he purchased a 74% stake in Mumbai International Airport, India's second busiest airport. This billionaire was kidnapped in 1997 and detained for ransom. two thousand and eightDuring the terrorist attacks in, Adani was also at the Taj Mahal Hotel in Mumbai.
Epilogue
Billionaires play a huge role in shaping the global economy, politics, and philanthropy. Forbes lists the number of billionaires in the world as 2755, many of whom are the founders of technology giants, and most of their wealth is still invested in the companies they create.
And the top group among them belongs to a more mysterious, unique, and influential group. They not only control wealth, but also promote social industries, global economy, and dominate the direction of human social development. EBC will take you step by step into the business landscape of every wealthy person and appreciate their legendary stories. Stay tuned for the next issue of the "World's Top 10 Richest Series - Elon Musk"