Global stocks rose and the dollar strengthened on Wednesday after a surprise cooling of British inflation rippled across markets that anticipates the Fed next week will hike interest rates for the last time.
Stocks on Wall Street rose as investors looked past poor second-quarter earnings from Goldman Sachs to take comfort in strong profits from smaller players in the banking sector.
Gold prices settled off an eight-week peak hit on Tuesday on expectations that the Fed will end its most aggressive rate-hiking in more than four decades in June.
Oil prices edged lower, as investors took profits following earlier gains on tighter U.S. crude supplies and China's pledge to reinvigorate its economic growth.
Commodities
A Reuters poll predicted the Fed would raise its benchmark overnight interest rate by 25 basis points on July 26, with most economists expecting that would be the last increase of the current tightening cycle.
But 'with the Fed set to hike next week, and a level of uncertainty and data dependence thereafter, speculators have been unwilling to fully buy-in to the bullish gold narrative,' TD Securities wrote in a note.
U.S. crude inventories fell by 708,000 barrels in the last week to 457.4 million barrels, compared with analysts' expectations in a Reuters poll for a drop of 2.4 million barrels, EIA data showed on Wednesday.
The data showed inventories in the Strategic Petroleum Reserve climbed for the first time since January 2021, as the U.S. tries to refill the reserve following last year's record drawdown.
Russia is set to reduce its oil exports by 2.1 million metric tons in the third quarter, in line with planned voluntary export cuts of 500,000 bpd in August, according to the country's energy ministry.
Forex
Britain's rate of inflation was its slowest in over a year at 7.9%, according to data that will ease some of the pressure on the BOE to keep on raising interest rates sharply.
Economists polled by Reuters had mostly forecast a smaller slowdown, to 8.2% in the 12 months to June from May's 8.7%.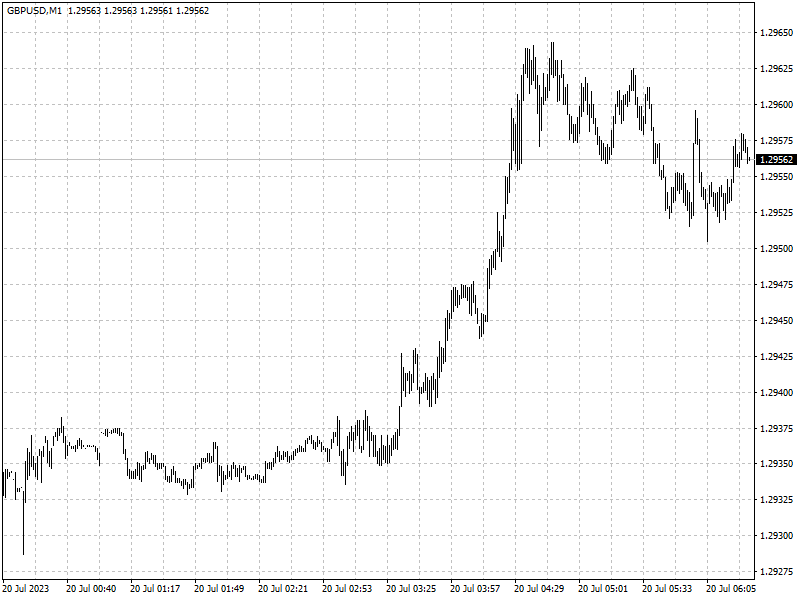 There is also profit taking in sterling following its recent rally. 'The pound was overbought after the run-up in recent weeks,' said Kenneth Broux, head of corporate research FX and rates at Societe Generale.
U.S. single-family homebuilding fell in June, but permits for future construction rose to a 12-month high as a severe shortage of previously owned houses for sale supports new construction.