Citigroup is the first financial group in the United States to integrate various financial services such as commercial banking, investment banking, insurance, mutual funds, securities trading, etc. It can be called a leader in the global financial field and is headquartered in New York. Its development process is full of challenges and opportunities.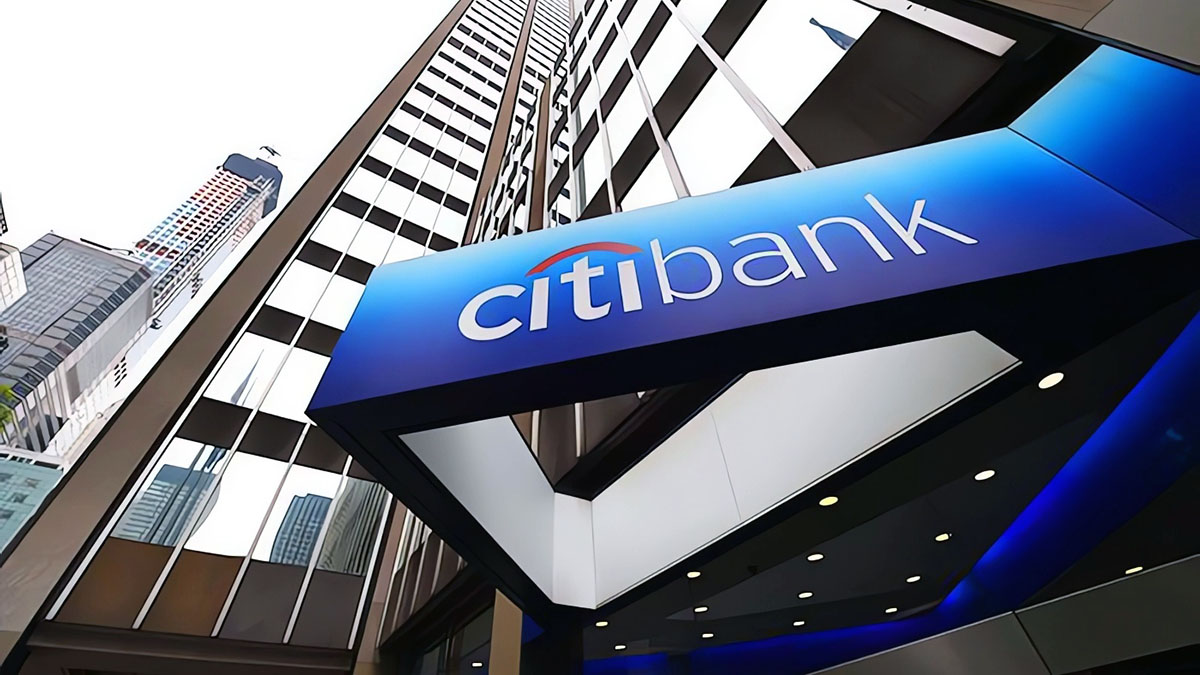 Origin and Early History
The origin of Citigroup can be traced back to 1812, when the City Bank of New York was established as one of the predecessors of Citigroup, initially just a small commercial bank. The original intention of the bank was to provide banking services for local merchants, such as fund storage and loans. As time goes by, it gradually grows and attracts more deposits and customers.
Continuously expanding and renaming
With the development of the 19th century, the City Bank of New York continued to expand its business scope, attracting more customers and providing more financial services. In 1919, the bank decided to rename itself "First National City Bank of New York", marking the expansion of its domestic business. In the following decades, the bank continuously added new branches and business areas, including global and international operations.
Establishment of Citigroup
In 1998, First National City Bank of New York merged with Travelers Group Inc., forming the new financial giant Citigroup. This merger has had a profound impact on the financial industry and has also elevated Citigroup to the pinnacle of the global financial industry. The new company is renowned for its strong global business and comprehensive financial services, making it one of the largest financial institutions in the world.
Main business scope:
Retail Bank:

Savings and checking accounts: Citigroup provides various savings and checking accounts to help individuals manage their daily finances.

Credit card: issuing credit cards, including regular consumer credit cards and commercial credit cards.

Loans and Mortgage Loans: Provide personal and housing loans, as well as other loan products, to help customers achieve their home purchase, education, and other important goals.

Retail investment: Provide investment products such as personal retirement accounts (IRAs) and brokerage services.

Corporate Bank:

Commercial loans: Provide loans and financing support for small and medium-sized enterprises to promote business growth and development.

Corporate banking services include fund management, payment solutions, financial consulting, and international trade services.

Commercial credit card: Provide credit card and expense management solutions for enterprises.

Investment Bank:

Financing and mergers and acquisitions: Provide strategic advice and financing support to clients, promoting mergers, acquisitions, and capital market transactions.

Capital market: including stock trading, bond trading, derivative trading, etc., providing customers with opportunities to participate in the global financial market.

Wealth Management:

Personal Wealth Management: Provide investment management, wealth planning, and retirement planning services for high-net-worth clients.

Family Office Services: Designed to provide comprehensive family wealth management and inheritance planning for wealthy families

Charity and non-profit organization services: support clients' charitable and non-profit causes; provide professional investment management; and provide donation consulting.

Asset Management:

Manage various assets, including investment portfolios, mutual funds, pension plans, and investment portfolios of institutional clients.

Provide global investment strategies and professional investment management services.

International Business:

Provide global payment and fund management services to support the international business activities of multinational corporations.

Provide foreign exchange transactions, international trade financing, and global risk management solutions for multinational enterprises.
Asset size
Citigroup is one of the largest banks in the world, with a large asset size. In the past 10 years, Citigroup's stock price, profitability, and revenue have all achieved double-digit compound annual growth, with profit growth exceeding revenue growth. Especially to the admiration of its peers, despite a series of major events such as the 1998 Asian Financial Crisis, the 2001 Argentine Financial Crisis, and the War on Terror, where the overall profitability of 1000 major banks fell by 14.9% and 29.7%, respectively, Citigroup still achieved growth of 3% and 4.5%, demonstrating the extraordinary risk resistance of Citigroup's financial system.
Global business coverage
Citigroup has wide global business coverage, with branches spread around the world, including the Americas, Europe, Asia, and the Middle East. It is recognized as one of the most successful financial services groups globally, not only because of its continuous leading position among the most profitable and growing companies in the global financial services industry but also because it is the most globalized financial services chain company in the world. Citigroup serves over 200 million customers in over 100 countries, and each customer can access comprehensive financial services such as savings, credit, securities, insurance, trust, funds, financial consulting, asset management, etc. at any Citigroup location. The average number of products per customer ranks first among global peers. Therefore, Citigroup's customer relationship service network is an immeasurable resource for Citigroup.
Social Responsibility and Sustainable Development
Citigroup actively participates in social responsibility and sustainable development, striving to improve society, protect the environment, and support communities through its global projects and initiatives. This has established a positive image in the global community.
Innovation and technology
Citigroup actively adopts innovative technologies such as artificial intelligence and blockchain to provide faster and safer financial services. Its investment in digital banking and online banking provides customers with more convenient channels.
Nowadays, Citigroup has become a leader in the global financial field, providing a wide range of financial services to various clients, reflecting its vision of continuous innovation and internationalization. The specific business scope and services of Citigroup may vary over time and regions, so detailed information can be obtained on its official website or other official channels.
Disclaimer: This material is for general information purposes only and is not intended as (and should not be considered to be) financial, investment or other advice on which reliance should be placed. No opinion given in the material constitutes a recommendation by EBC or the author that any particular investment, security, transaction or investment strategy is suitable for any specific person.