Wells Fargo is a long-standing American commercial bank founded in 1852. Its founders are Henry Wells and William Fargo, headquartered in San Francisco, and it is the only bank in the United States to receive an AAA rating. As a for-profit financial company, its business scope includes loans, insurance, and investment, making it a legendary American financial institution.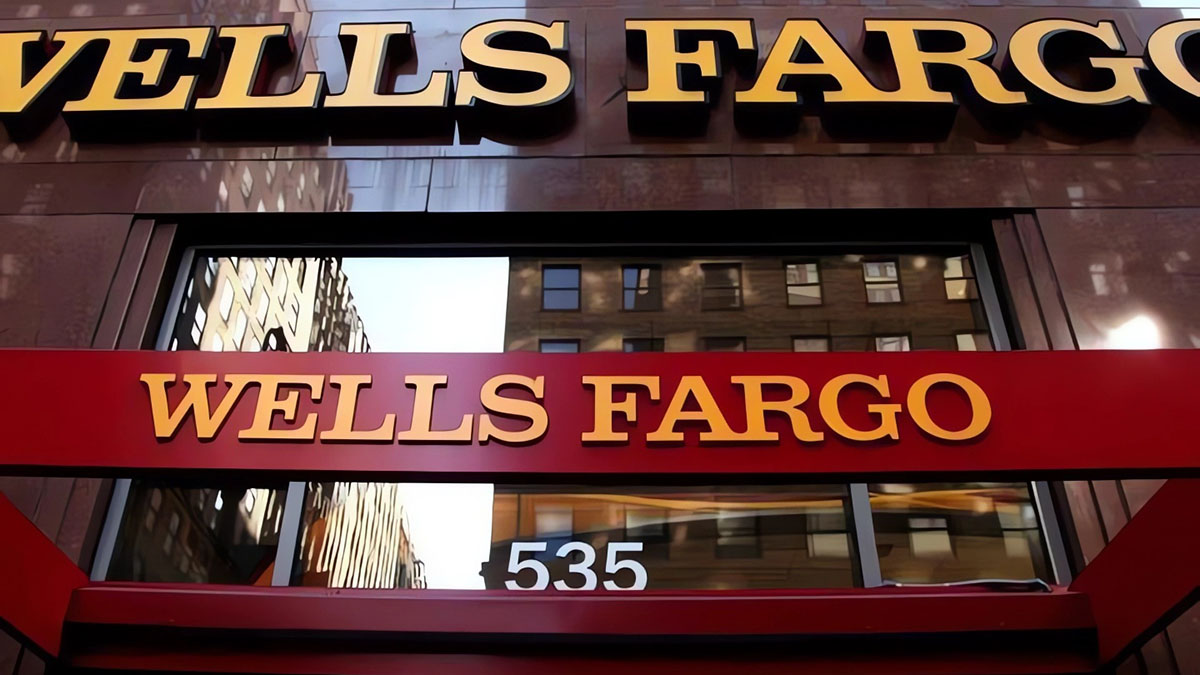 Source: Wells Fargo Bank
In 1852, the predecessor of the wealthy countries, the American Express, was established in Buffalo, New York, mainly to provide transportation and financial services for transportation from the Midwest to the Pacific coast.
In 1872, the Northwest Bank of the United States was established in Minneapolis, Minnesota.
In 1905, American Express acquired Nevada Bank and merged it with its financial department to form Wells Fargo, headquartered in San Francisco, California.
In 1989, Buffett began to acquire and hold a significant stake in Wells Fargo Bank.
In 1998, Northwest Bank of the United States acquired Wells Fargo Bank and merged into the new Wells Fargo Bank.
Wells Fargo Bank has cooperative relationships with all major banks in the United States, making it widely known and influential globally. It is committed to providing customers with one-stop financial services such as finance, securities services, and capital management. So far, the company has provided professional financial services to over 2000 institutions and participated in various investment businesses, including hedge funds and private equity funds.
Diversified business
Nowadays, Wells Fargo Bank's business scope goes far beyond gold mining and cargo transportation. It is a diversified financial institution with services covering various fields. The following are its main business departments:
Community Banking Department: This department mainly focuses on the general public and small businesses, providing retail financial services such as savings accounts, loans, and credit cards. It is committed to meeting the financial needs of individuals and small businesses and is one of the most commonly used banks for the general public.

Wholesale Banking Department: Wells Fargo Bank's wholesale banking services serve large enterprises, including multinational corporations. It provides various financial solutions, including capital market services, financing, and corporate loans. This department provides important financial support for large enterprises.

Wealth Banking Department: This department focuses on personal financial planning and management. It provides retirement pensions, financial planning, and investment services. For clients seeking personal financial appreciation, the wealth banking department provides crucial assistance.
Global financial institutions
In the Hong Kong region, Wells Fargo Bank provides services in business areas such as company registration, bookkeeping, auditing, and trademarks. The bank has a professional team that can provide customers with comprehensive consulting services to help them carry out business in Hong Kong.

In the United States region, Wells Fargo Bank is one of the largest commercial banks, with over 4000 branches and over 16000 automatic teller machines. The bank provides various personal banking services, including savings accounts, checking accounts, credit cards, loans, etc. In addition, the bank also provides commercial banking services, including commercial loans, commercial savings, commercial credit cards, etc.

In the Singapore region, Wells Fargo Bank is also a leading financial institution. The bank has multiple branches in the Singapore region, providing various financial services, including personal banking, commercial banking, investment banking, and more. In addition, the bank also provides wealth management services to help clients manage and add value to their wealth.
A customer-centric universal bank
Wells Fargo Bank is committed to customer-centric services rather than product-centric services. This concept runs through the product design, sales, and service of banks, ensuring that customer needs are always at the forefront. The goal of banks is to provide comprehensive financial support to customers and help them achieve their financial goals. This customer-oriented service concept is the core driving force behind the development of Wells Fargo Bank.
Sales model

Wells Fargo Bank has adopted a unique cross-selling model, which has made a significant contribution to its profit creation. Unlike other banks, the branches of Wells Fargo Bank are called "stores", which has a special meaning. Banks attach great importance to sales, especially cross-selling. On average, Wells Fargo can promote 5.3 financial products to corporate clients and 4.6 products to individual clients. This cross-selling model greatly improves the efficiency of customer resource utilization and maximizes benefits.

Risk Management

Risk control is another important advantage of Wells Fargo Bank, especially in terms of risk diversification. The bank has 80 business units, providing customers with various financial products to meet their various financial needs that may arise throughout their lives. This decentralized business model makes banks less susceptible to the impact of economic cycles and is also one of the main reasons for maintaining low non-performing loan ratios.

Strong sales network

Wells Fargo Bank attaches great importance to the construction of channels, and its counter, phone, network, and ATM network are all very complete. Online banking is one of the best in the United States, and its ATM network is also the fourth largest in the country. These measures ensure that customers can enjoy the bank's services anytime, anywhere.
Wells Fargo Bank is a legendary American financial institution whose position in the US financial industry is not only reflected in its vast scale and extensive business scope but also in its commitment to social responsibility. Wells Fargo Bank actively participates in community development and philanthropy, giving back to society through donations and volunteer activities. It is also committed to promoting sustainable development and environmental protection, striving to reduce its impact on the environment.
Disclaimer: This material is for general information purposes only and is not intended as (and should not be considered to be) financial, investment or other advice on which reliance should be placed. No opinion given in the material constitutes a recommendation by EBC or the author that any particular investment, security, transaction or investment strategy is suitable for any specific person.