Mizuho Bank, Ltd., also known as Mizuho Bank, is an important financial institution located in Japan and one of the world's largest banks. As a part of Mizuho Financial Group, the bank has played a key role in its many years of history, providing customers with a wide range of financial services and covering multiple fields such as banking, securities, and trusts. This article will introduce Mizuho Bank, Ltd.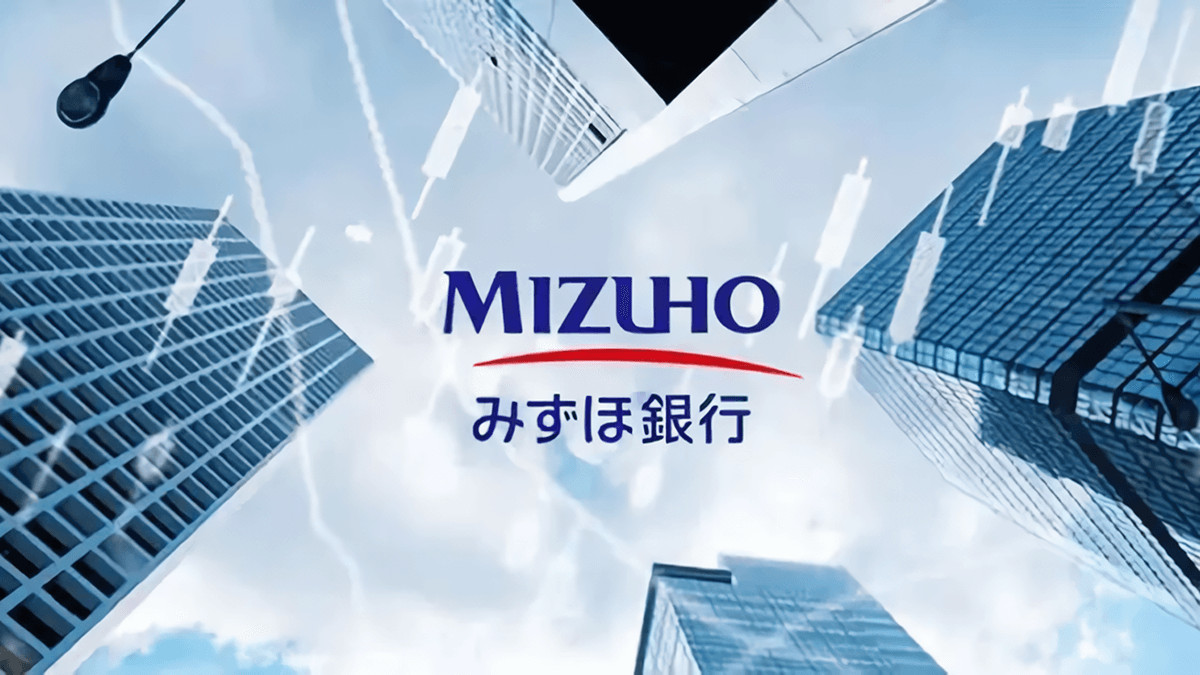 Background
Mizuho Bank is headquartered in Tokyo, Japan, and was established in 2002. It is a core component of Mizuho Financial Group, one of Japans largest financial institutions with extensive domestic and international operations. Mizuho Bank, through its global network, provides financial services to various clients worldwide, including businesses, individuals, government agencies, and financial institutions. It is the only bank among the three major banks in Japan to have branches in all 47 prefectures.
History
The history of Mizuho Bank can be traced back to the late 19th century, when some Japanese banks began to emerge. But the modern form of the bank was officially established in 2002, formed by the merger of three historic banks, headquartered in the old headquarters of the First Bank of Japan, located in Uesucho, Chiyoda ku, Tokyo. The banks name is taken from the hiragana of Mizuho.
Core values
The business philosophy of Mizuho Bank is based on a solid foundation of values. The bank emphasizes the following core values, which reflect its commitment and mission:
Customer First: Mizuho Bank is committed to meeting customer needs, providing excellent services, and providing innovative financial solutions.




Excellent Innovation: The bank encourages innovation, constantly seeks new ways to improve service quality, and actively responds to changing market demands.




Social responsibility: Mizuho Bank recognizes its role in society and actively participates in social responsibility projects to promote sustainable development and community participation.




Global Perspective: As an international bank, Mizuho Bank emphasizes its understanding and participation in the global financial market, providing customers with international financial services.
The main business of Shanghai Ruisui Bank
Mizuho Bank is mainly engaged in the personal banking business, including acting as an agent for personal investment trusts, financial bonds, and personal insurance businesses. It also provides financial support to corporate clients and can provide corresponding solutions according to the different needs of each client, including portfolio loans, derivative products, IPOs, and providing business information system support. Large companies, financial institutions, and overseas businesses are all handled by Mizuho Industrial Bank under the same group.
Personal banking business: Mizuho Bank provides a wide range of banking services for individual customers, including savings accounts, checking accounts, credit cards, personal loans, and mortgage loans. Individual customers can easily manage their daily financial affairs and use the banks online banking and mobile applications for electronic banking.




Corporate Banking: The bank provides various financial solutions for corporate clients, including commercial loans, corporate credit, capital market services, international trade financing, and payment processing. It supports the operation and development of enterprises and provides a variety of customized financial products.




International business: Mizuho Bank has a strong presence in the international business field. It provides international remittances, foreign exchange transactions, cross-border financial services, and international investment banking services. This enables globalized enterprises to easily manage their international financial needs.




Capital Market Services: The bank has extensive expertise in the capital market field, providing trading and custody services for stocks, bonds, and other financial instruments. It also provides investment advice and market research to clients.




Trust and Wealth Management: Mizuho Bank provides trust services to assist clients in planning and managing their wealth. This includes personal retirement savings accounts, wealth inheritance plans, and asset management services to meet the needs of high-net-worth clients.




Digital banking: With the advent of the digital era, the bank is also actively promoting digital banking services. It provides online banking and mobile banking applications, enabling customers to manage their accounts and make payments and transactions anytime, anywhere.
Shuruisui Bank is a financial institution with a strong history, clear values, and outstanding achievements. As a core member of Mizuho Financial Group, it plays a key role in the Japanese and international financial markets, providing customers with diverse financial solutions and being committed to innovation, social responsibility, and sustainable development.
Disclaimer: This material is for general information purposes only and is not intended as (and should not be considered to be) financial, investment or other advice on which reliance should be placed. No opinion given in the material constitutes a recommendation by EBC or the author that any particular investment, security, transaction or investment strategy is suitable for any specific person.