Markets were generally quiet during the trading session on Monday. The dollar and gold have been stuck in a sideways range, with oil up over 1%.
Traders are unwilling to take positions before Thursday's GDP and PCE reading. U.S. growth and inflation is expected to slow further.
Stock indexes barely moved as investors wait for Big Tech quarterly earnings including Microsoft and Alphabet. Technology and communication sector have been leading year to date, so any downside surprise could pummel NASDAQ.
Commodities
Oil prices settled higher on Monday, reversing losses as investors grew optimistic that holiday travel in China would boost fuel demand in the world's largest oil importer. Both contracts fell more than 5% last week for their first weekly declines in five.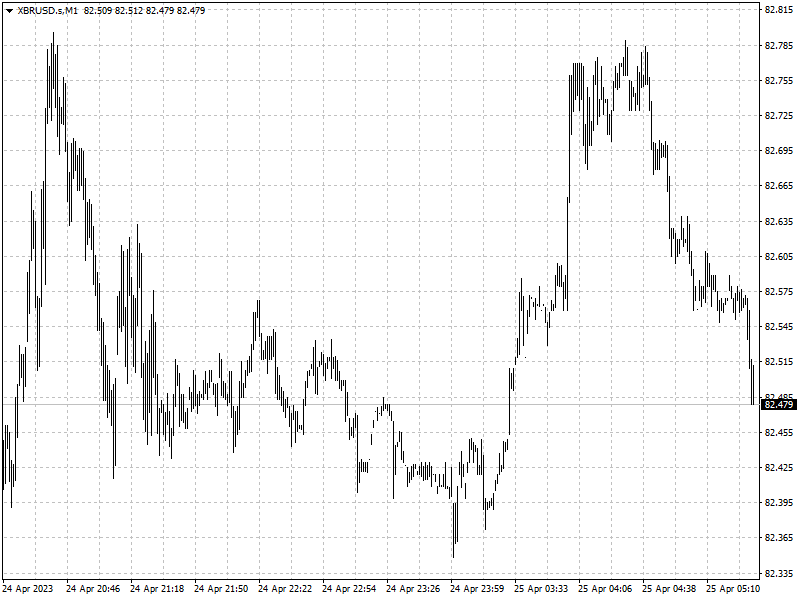 Bookings in China for trips abroad during the upcoming May Day holiday point to a continued recovery in travel to Asian countries, but the numbers remain far off pre-COVID-19 levels with long-haul airfares soaring and not enough flights available.
'There's a lot of optimism around Chinese holidays as it relates to jet fuel demand, the first genuine numbers on Chinese demand construction,' said Bob Yawger, director of energy futures at Mizuho.
Iraq's northern oil exports also showed few concrete signs of an imminent restart after a month of standstill, as aspects of an agreement between Baghdad and the Kurdistan Regional Government have yet to be resolved, according to four sources.
Forex
EUR/USD reclaimed 1.10 with 14-month high of 1.10755 in sight that was reached earlier this month.
In April, Germany's business sentiment came in at 93.6 from 93.2 in March, narrowly missing expectations.
The ECB could consider raising its key interest rate as high as 4% if underlying inflation in the euro zone remains persistently high, ECB Governing Council member Pierre Wunsch said.
"The dollar is struggling to build on last week's gain as coming data could show slower U.S. growth and lower inflation, outcomes that would cement the case for a mid-year rate pause," said Joe Manimbo, senior market analyst at Convera in Washington.