Although everyone nowadays says they want to make money, those who truly know how to make money are definitely Jewish, such as Tesla's Western European Egmask, Amazon's founder Jeff Bezos, or Warren Buffett. But everyone may have forgotten someone like Jamie Dimon, the current CEO of JPMorgan Chase.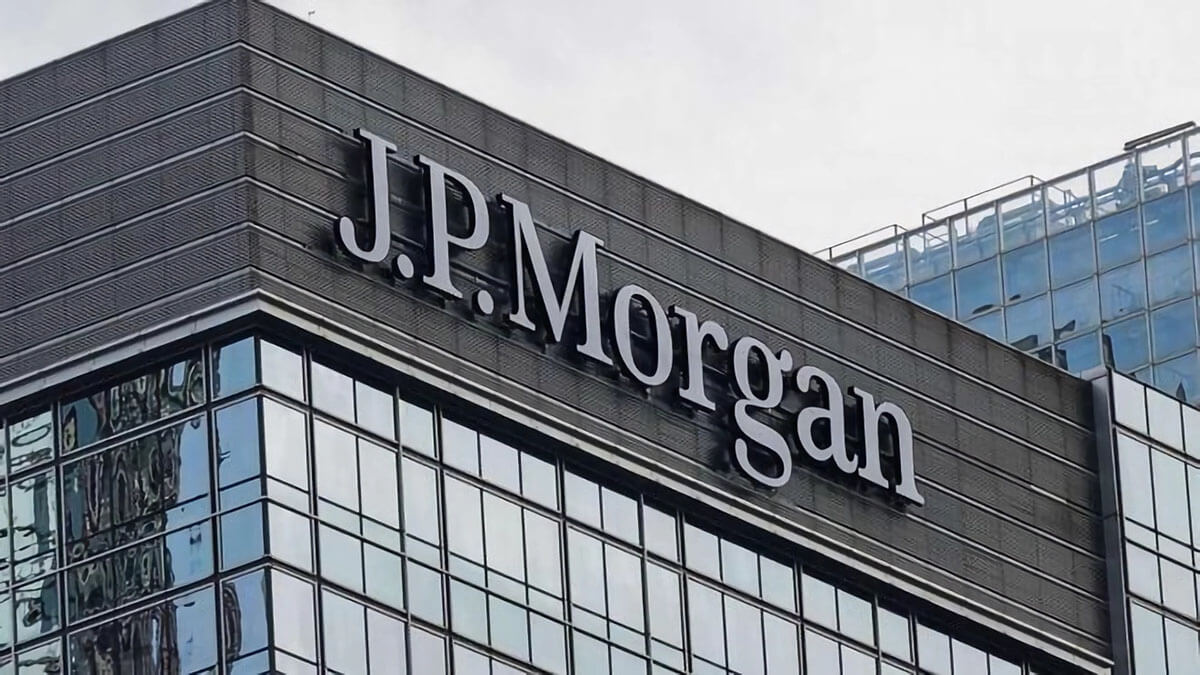 Jamie Dimon's Value
According to public sources, his shareholding in JPMorgan Chase has a market value of $485 million. Starting in 2011, the annual salary is 23 million US dollars, which is higher than the income of any bank CEO in the United States.
Later, due to a loss of 6 billion yuan caused by his investment transactions at JPMorgan Chase, his annual salary was reduced by 50% in 2012 to $11.5 million. Then in 2017, it rose back to 29.5 million US dollars.
It indicates that the previous losses have been earned back by him, so JPMorgan Chase needs to raise his annual salary again. Just from this, you can imagine how skilled he is at making money.
Jamie Damon holds a 0.29% stake in J.P. Morgan, and based on J.P. Morgan's current market value of 383.3 billion, his current value has reached $115.7 billion, more than twice that of publicly available data.
I don't know if the annual salary of nearly $30 million is included in this shareholding ratio. If not, his value will be even more considerable.
In April 2021, Jamie Damon ranked 1750 on the 2021 Forbes Global Rich List with a wealth of $1.8 billion.
In 2022, Jamie Damon ranked 1818th on the 2022 Forbes Global Billionaires List with a wealth of $1.6 billion.
Honors of Jamie Damon

| | |
| --- | --- |
| Year | Honors/Rankings |
| 14-Dec-16 | Received the "2016 CEO of the Year" honor. |
| 2018 | Ranked 33rd on Forbes' "World's Greatest Leaders" list. |
| May-18 | Ranked fifth on Forbes' Most Influential CEOs list. |
| 2019 | Ranked 1717th on Forbes' Global Billionaires list. |
| 22-Nov-19 | Ranked 10th on Fortune's Businessperson of the Year list for 2019. |
| 7-Apr-20 | Ranked 1730th on Forbes' 2020 Global Billionaires list with a fortune of $1.2 billion. |
| Apr-21 | Ranked 1750th on Forbes' 2021 Global Billionaires list with a fortune of $1.8 billion. |
| Mar-22 | Ranked 2115th on the "2022 Hurun Global Rich List" with a fortune of $11 billion. |
| 2022 | Ranked 1818th on Forbes' 2022 Global Billionaires list with a fortune of $1.6 billion. |
| 23-Mar-23 | Ranked 2191st on the "2023 Hurun Global Rich List" with a fortune of 100 billion RMB. |
CEO's Life Experience
On March 13, 1956, Jimmy Diamond was born into a Greek immigrant family in New York. Before his grandfather immigrated to the United States, he was also a banker. After settling down, he worked as a stockbroker in New York. His father is a New York stockbroker, and his family has a relatively sufficient material foundation.
In this situation, he went to a university called Little Ivy League by Americans, and after graduation, he worked at a Boston consulting firm. Two years later, I applied to pursue an MBA at Harvard. During his studies at Harvard, he made four very good friends: a former CEO of General Electric, a vice chairman of Empty Card, a former director of Tiger Capital, and a manager of a hedge fund in Boston. So at Harvard, he had already accumulated a vast network of connections for himself.
During his MBA studies at Harvard, Dimon worked as a summer laborer at Goldman Sachs and received an offer upon graduation. But he was found by Sanford Will and, under his persuasion, gave up high-paying jobs on Wall Street such as Goldman Sachs and Morgan Stanley and joined American Express as an assistant. And in the following seventeen years, we went through multiple collaborations together, including Traveler Group and Citigroup. But it was in November of the year, when Citigroup was established, that he was fired by his own boss.
The most influential CEO
In 2001, Jamie Damon found a job at the largest bank in the United States and held the position of CEO. In just a few years, it was transformed into a "Western Citigroup". Three years later, JPMorgan Chase acquired Meiyi Bank. According to rumors, the reason Morgan Tower acquired Bank One was because it had a crush on Jamie Damon. Sure enough, in 2005, Jamie Damon was appointed as the CEO of JPMorgan Chase. In 2008, he was nominated as the Reserve Director of the Federal Reserve.
That was the year when the subprime crisis occurred. Under the global financial crisis, financial institutions on Wall Street went bankrupt, and even if they didn't go bankrupt, they suffered a great loss. But JPMorgan Chase actually made money during the 2008 Great Crash and became the world's largest bank based on it.
As a result, Jamie Dimon, who was then the CEO of JPMorgan Chase, gained great fame, was awarded various financial awards, and was named the most influential CEO in 2016. In 2018, he was successively named the world's great leader and the most influential CEO by Forbes, and in 2019, he was named the Business Person of the Year by the Fortune Magazine editorial.
Successive CEOs of JPMorgan Chase

| | | | |
| --- | --- | --- | --- |
| Chief Executive Officer | Tenure | Years in Office | Key Achievements |
| David Rockefeller | 1969 - 1980 | 11 years | Promoted international expansion of the bank |
| Willard C. Butcher | 1980 - 1983 | 3 years | Expanded the international investment banking area |
| Lewis T. Preston | 1983 - 1989 | 6 years | Continued promoting international development and improved the bank's asset quality and efficiency |
| Thomas G. Labrecque | 1989 - 1995 | 6 years | Strengthened the retail and corporate banking sectors |
| Walter Shipley | 1995 - 1999 | 4 years | Played a crucial role in the J.P. Morgan-Chase merger, creating a more powerful bank |
| Douglas A. Warner III | 1999 - 2000 | 1 year | Strengthened the bank's position in the global banking and financial services arena |
| William B. Harrison Jr. | 2000 - 2005 | 5 years | Enhanced international operations and facilitated the merger with Bank One |
| Jamie Dimon | 2005 - Present | Ongoing | Strengthened risk management and facilitated the bank's rapid recovery after the financial crisis |
Disclaimer: This material is for general information purposes only and is not intended as (and should not be considered to be) financial, investment or other advice on which reliance should be placed. No opinion given in the material constitutes a recommendation by EBC or the author that any particular investment, security, transaction or investment strategy is suitable for any specific person.