Morgan Stanley (NYSE: MS), commonly known as "Big Mo" in the financial industry, was founded in 1935 and headquartered in New York City, USA. It is a world-renowned global financial services company. They provide a range of financial services, including wealth management, investment, banking, securities trading, and wealth management planning, serving individuals, enterprises, and government agencies, with a total asset management scale of over 2 trillion US dollars.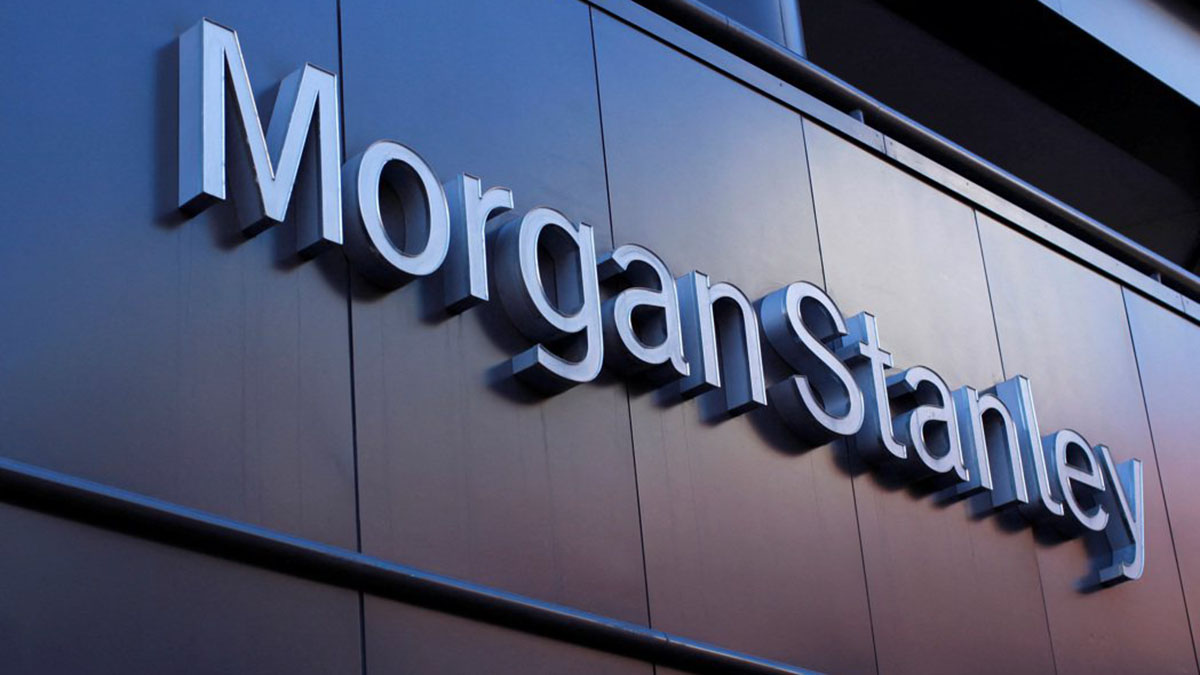 Strong historical background
Morgan Stanley has a history spanning over 150 years, accumulating rich financial experience and professional knowledge that can be traced back to one of the founders of the American financial industry, J.P. Morgan and Henry Sturgis Daniels. The company was initially a comprehensive financial services company but later split into different business departments, including investment banking, wealth management, and asset management. Financial planners are able to provide personalized financial advice and have significant advantages in portfolio management. They have also undergone supervision and review by multiple institutions, providing protection for clients' investment safety.
Comprehensive financial services
Morgan Stanley's main service areas include personal finance, institutional investment, wealth management, corporate finance, and more. For young people and freelancers, they may pay more attention to personal finance and wealth management.
Morgan Stanley's wealth management services are very comprehensive, including wealth management, investment management, retirement plans, savings plans, risk management, and insurance. Their products and services include portfolio management, securities trading, bond investment, fund management, and financial planning. The company has a professional team, including Morgan Stanley financial planners, who possess rich financial knowledge and experience and can provide customers with customized financial planning and advice.
Briefly introduce several of these businesses:
Investment Banking: Morgan Stanley's investment banking department is committed to providing various financial services to businesses and governments, including mergers and acquisitions, financing, securities underwriting, and risk management. The company has a wide customer base worldwide, ranging from small startups to large multinational corporations.

Wealth Management: Morgan Stanley's wealth management department provides investment management and financial planning services for individuals, households, and institutional investors. Their financial advisors help clients develop investment strategies, manage investment portfolios, and achieve financial goals.

Asset Management: The asset management department is responsible for managing various types of assets, including stocks, bonds, real estate, and other investment vehicles. They manage numerous mutual funds and private equity funds to generate investment returns for clients.

Securities trading: Morgan Stanley also plays an important role in securities trading. They trade stocks, bonds, and other financial instruments, not only providing market liquidity to customers but also supporting investment banks' trading projects. This helps to improve market liquidity and efficiency.
Cost and diversified product selection
Morgan Stanley's fees are relatively high, which may put some pressure on some young people and freelancers. The investment products and services provided by the company are very diverse, from wealth management to investment management to retirement plans. Customers may need to spend more time and energy understanding and selecting products and services that are suitable for them, carefully considering their needs and affordability, to determine whether to choose Morgan Stanley's services.
Financial report data
On February 15, 2020, Morgan Stanley's Q4 holdings significantly increased to $430.04 billion, and the S&P 500 ETF remained in the largest position.
On February 20, 2020, Morgan Stanley (MS. US) will acquire ETFC (US for $13 billion, and the transaction is expected to be completed in Q4.
On February 23, 2020, the largest acquisition since the US financial crisis, Morgan Stanley (MS. US) acquired online financial retail platform ETFC (US for $13 billion.
Global status
Morgan Stanley has a wide influence globally, with operations spanning the world and offices and branches in multiple countries and regions, making it a global financial institution.

The company actively participates in mergers and acquisitions, financing, and securities underwriting and plays an important role in many large transactions and trading projects, which gives Morgan Stanley significant influence in the global financial market.

Morgan Stanley not only has outstanding achievements in the traditional financial field but also actively participates in sustainable finance and social responsibility projects, focusing on green energy, social investment, and sustainable economic development, committed to contributing to future sustainable development.
Morgan Stanley's influence and contribution in the financial field cannot be ignored, providing comprehensive financial services to various clients and playing an important role in the global financial market. Over time, Morgan Stanley will continue to make positive contributions to its clients and society, promoting the development of the financial sector and the realization of a sustainable economy.
Disclaimer: This material is for general information purposes only and is not intended as (and should not be considered to be) financial, investment or other advice on which reliance should be placed. No opinion given in the material constitutes a recommendation by EBC or the author that any particular investment, security, transaction or investment strategy is suitable for any specific person.