The Fed signaled that it could pause rate hikes after May's meeting, so investors become convinced that the dollar is near its tipping point and the Fed will cut rates by the end of this year.

Investors have mounted big bets against the dollar. The net short bets of hedge funds and other speculators amounted to $14.56 billion last week, CFTC data shows, the biggest such position since mid-2021.
That made the fact that the dollar rose to 7-week high on Wednesday confusing. Some factors could be at play, including easing concerns over a number of risks and more rate hikes from here.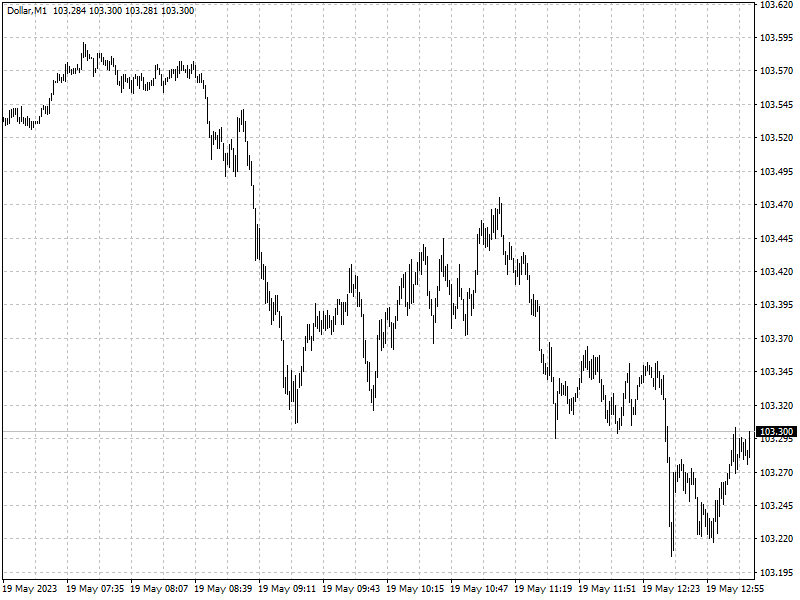 The dollar and U.S. stocks has moved higher in tandem lately, with S&P 500 setting a new yearly high, which suggests the rally was driven by improvement in U.S. economic fundamentals.
Share of regional lenders kept roaring back on growing investor confidence that the worst of the banking crisis was likely over. Among them PacWest Bancorp spiked 22%.
Furthermore, Kevin McCarthy, the Republican House Speaker, said a bill to raise the US debt ceiling could be put to a vote as early as next week.
Economic resilience
Policymakers have plenty of reasons to be more optimistic about the three-year-old expansion: Robust job growth has continued to exceed forecasts, auto sales are at a nearly two-year high, new home sales were the highest in a year in March.
Bloomberg's US surprise index, which reflects whether economic data tops or misses consensus Wall Street estimates, rose this month to the highest level since March 2022.
'FOMC participants, like most forecasters, have to be surprised by the resilience of the economy' and any recession forecasts will need to be pushed out, former Federal Reserve economist Vincent Reinhart said.
Growth averaged 1.1% in the first quarter and is tracking 2.9% so far for the second quarter, according to the Atlanta Fed's gross domestic product tracker, and 2% per Goldman Sachs economists' tracking.
'Strong income growth is now outpacing in a lot of ways inflation," and that "bodes well for consumer spending,' said Colyar. 'There's a strength there that will keep the expansion moving along and prevent any kind of prolonged or severe downturn.'
FOMC could boost its 2023 economic growth forecast to around 1% from 0.4%, and cut its unemployment rate expected late this year to around 4% from its prior estimate of 4.5%, said Stephen Stanley, chief US economist at Santander US Capital Markets in New York.
Fed's response
Goldman Sachs and Barclays both cautioned that the Fed would be less aggressive in cutting interest rates this year than markets are predicting. One of Europe's biggest asset managers is striking a similar tone.
Andres Sanchez Balcazar, head of global bonds at Pictet Asset Management, said the Fed may find it difficult to lower rates unless something terrible happens.
Balcazar thinks persistent inflation pressures are likely to keep US rates pinned at 5.25% — matching the highest level in more than two decades — until 2024.
Pictet and a growing number of investors including Amundi Asset Management are buying Treasuries with maturities around five and 10 years, while selling 15- to 30-year bonds.
However, JPMorgan Asset Management's Mac Gorain still believes that the Fed will execute a policy pivot as soon as September to counter slowing growth. 'Inflation is too high and it will take a recession to bring it back down.'