The dollar rallied and a gauge of global equities slid on Thursday after data once again highlighted persistent U.S. labour market strength, suggesting the Fed will keep interest rates higher for longer to curb inflation.
Gold prices slipped from a two-month high as the dollar and bond yields ticked higher. Oil prices edged higher on lower U.S. crude inventories and strong crude imports by China, but a weaker demand outlook kept investors cautious.
Commodities
Strong economic data, low employment and cooler inflation over a year since the Fed began one of its most aggressive rate hiking campaigns in history has supported U.S. oil demand this year.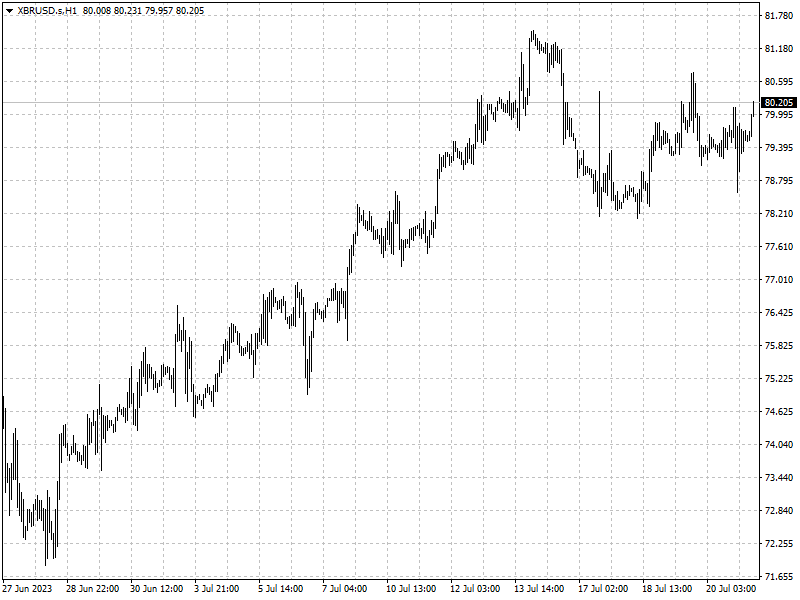 China's imports of crude oil from Russia hit an all-time high in June, Chinese government data showed on Thursday, even as discounts against international benchmarks narrowed.
The OPEC and the EIA have said China's demand is expected to continue to rise in the second half of this year and remain the main driver of global growth.
Crude prices may struggle to find a clear direction given a mixed global demand outlook in the next few weeks, Citi analysts said in a note.
Brent crude prices have broken through to a higher range this month, after being stuck at $72-$78 in May and June, they added, after Saudi output cuts and geopolitical risks supported demand.
Forex
Fewer-than-expected Americans filed new claims for unemployment benefits last week, the Labor Department said, though the decline was likely exaggerated by difficulties adjusting the data for seasonal patterns.
Other data on Thursday showed that U.S. existing home sales dropped to a five month-low in June, depressed by a chronic shortage of houses on the market that slowed the pace of decline in annual house prices.
Japan's government forecast inflation sharply exceeding the central bank's 2% target this year, acknowledging broadening price rises that may keep alive market expectations of an end to ultra-low interest rates.