Lionel Messi playing football in MLS has made a large impact on ticket sales. Prices for late-season games have surged by over 1,700% on the secondary market year on year.
The superstar struck a deal with Inter Miami CF in July for $50-60 million per year and an equity stake in the team. He also signed undisclosed revenue-sharing agreements with Apple TV and Adidas.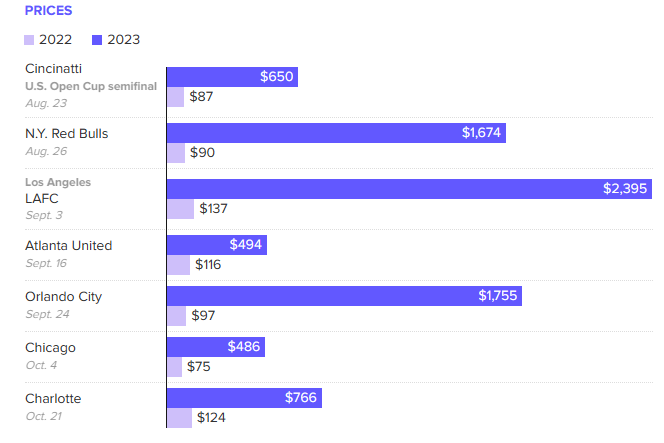 For home games, the average list price on the secondary market is up from $152 to $864 since Messi's signing, an increase of 468% as of Aug. 18, according to data provided by TicketIQ.
Messi's decision to leave Europe astounded football fans in July as he just led Argentina to win the World Cup last year, its first after Maradona's legendary journey with the 'Hand of God' 37 years ago.
Miami claimed the Leagues Cup over the weekend, the first trophy in club history. Therefore the deal turns out to be a multi-win solution for the Argentinean and the US economically.
But it is a different story for Argentina's bruised finance. The long-struggling Argentina's peso slid to 780 per dollar in the popular black market last week.
The country has been mired in severe crisis for years now, marked by deep ideological divisions between political players, as well as prolonged stagflation.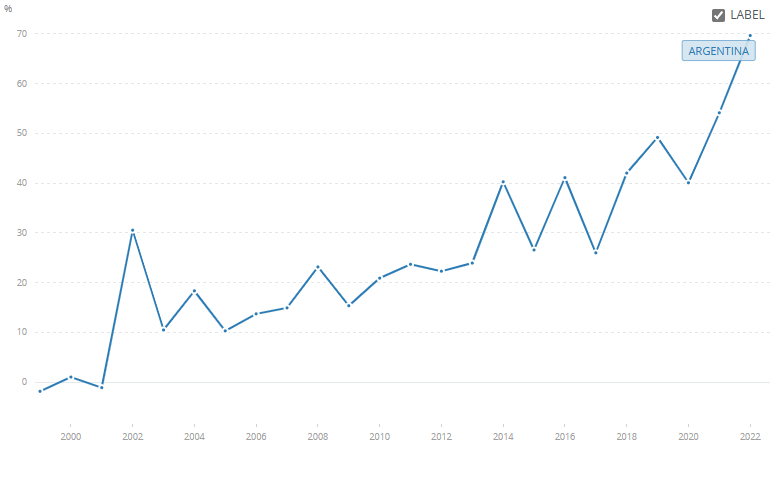 The currency's death spiral began in 2008 despite each government's unavailing efforts to revive economy and tame inflation. Javier Milei, the leading candidate in Sunday's primary vote, seems to have fed up with it.
He pledged to dollarise the economy and eventually scrap the central bank. That would make South America' second largest economy an outlier against a backdrop of dedollarisation.
Milei's advisor Emilio Ocampo argues that a transition to the greenback could allow Argentina to pay off all its debts to the Monetary Stabilization Fund within four to five years.
Zimbabwe ran a dollarisation test in 2009 and the revolution immediately worked to reduce inflation. While it reduced economy instability, a dollarised financial system has to abide by the US' monetary policy regardless of its needs.
Milei will face a three-way battle in a 22 Oct general election. He said replacing pesos should occur in the first year of his administration.
By contrast, Brazil, Argentina's football archival and a member of the BRICS, signed an agreement with China to drop the US dollar in favour of their own currencies in trade transactions.
As an anti-imperialist against the US, Maradona would call for strong oppositions to Mile in fury if he were alive today.
That being said, very few viable options have been left for the country to be out of the woods. Embracing dollar is not something to be politicised just like Messi chose Miami.