Foreign exchange is a currency exchange transaction that refers to buying and selling transactions between currencies from different countries. The foreign exchange market is one of the largest financial markets in the world, with daily trading volumes reaching trillions of dollars. The main participants in the foreign exchange market include banks, financial institutions, large enterprises, investors, etc.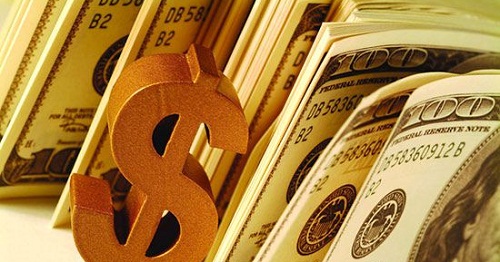 The concept of foreign exchange has a dual meaning, which can be divided into dynamic and static. The static concept of foreign exchange can be divided into narrow and broad concepts.
Narrowly defined, foreign exchange refers to various payment methods expressed in foreign currencies, which are widely accepted by various countries and can be used for international debt settlement. It must have three characteristics: affordability (assets that must be represented in foreign currency), availability (claims that can be compensated abroad), and exchangeability (foreign currency assets that can be freely exchanged for other payment methods).
Broadly speaking, foreign exchange refers to all assets owned by a country in foreign currency. The International Monetary Fund (IMF) defines this as: "Foreign exchange is the creditor's right that can be used when the balance of payments deficit is maintained by the monetary administrative authority (the central bank, the monetary management agency, the Exchange Stabilization Fund, and the Ministry of Finance) in the form of bank deposits, treasury bills of the Ministry of Finance, long-term and short-term government securities, etc." The Regulations on Foreign Exchange Management, revised and promulgated by China in 1997, stipulate that foreign exchange refers to the following payment methods and assets expressed in foreign currency that can be used for international settlement:
The dynamic concept of foreign exchange refers to the flow of currency between countries as well as the specialized business activity of converting one country's currency into another country's currency to settle international debt and debt relationships. It is the abbreviation for International Exchange.
The main function of the foreign exchange market is to provide currency exchange services, making trade, investment, and international payments between different countries more convenient. The buying and selling direction of foreign exchange transactions involves two currencies, such as the Chinese yuan against the US dollar and the euro against the British pound. Foreign exchange transactions can be conducted through bilateral negotiations, foreign exchange brokers, or an electronic trading platform.
Participants in the foreign exchange market earn profits through foreign exchange trading. Investors can speculate and buy foreign exchange to earn the price difference caused by exchange rate fluctuations, which is known as the exchange rate fluctuation risk in foreign exchange trading. In addition, enterprises and institutions also use the foreign exchange market for currency exchange for international trade or cross-border investment.
The characteristics of the foreign exchange market include high liquidity, 24-hour trading, leveraged trading, etc. The exchange rate in the foreign exchange market is determined by various factors, including economic indicators, political events, trade data, central bank monetary policy, etc.
It should be noted that foreign exchange transactions have certain risks, including market risk, Foreign exchange risk, and leverage risk. Therefore, individuals and institutions involved in foreign exchange trading should have sufficient knowledge and risk management capabilities to better respond to market fluctuations and risks.