World stocks dropped on Wednesday as U.S. debt ceiling talks dragged on without resolution, stoking a general malaise in markets that saw the dollar hold around recent highs, dragging gold lower.
Europe's benchmark STOXX index fell 1.8% to a 1-1/2-month low as luxury stocks fell 1.7% to a seven-week low as a sell-off in the sector continued.
But crude oil prices bucked the downtrend and kept rising, after a warning from the Saudi energy minister to speculators that raised the prospect of further OPEC+ output cuts.
Commodities
Oil prices rose 2% after the EIA said U.S. crude inventories posted a massive surprise weekly drawdown of 12.5 million barrels to 455.2 million barrels, the EIA said. Analysts had expected an 800,000-barrel rise.
The U.S. Memorial Day holiday on May 29 marks the beginning of the peak summer travel season and higher fuel demand.
Meanwhile, Saudi Arabia's energy minister said short-sellers betting oil prices will fall should "watch out" for pain.
Forex
The dollar hit a fresh two-month high against a basket of peers, bolstered by recent signs of a resilient U.S. economy and debt ceiling jitters.
The New Zealand dollar dropped 2.3% after the Reserve Bank wrong-footed markets by keeping its forecast for the terminal rate at 5.5%, having hiked by a quarter point to that level.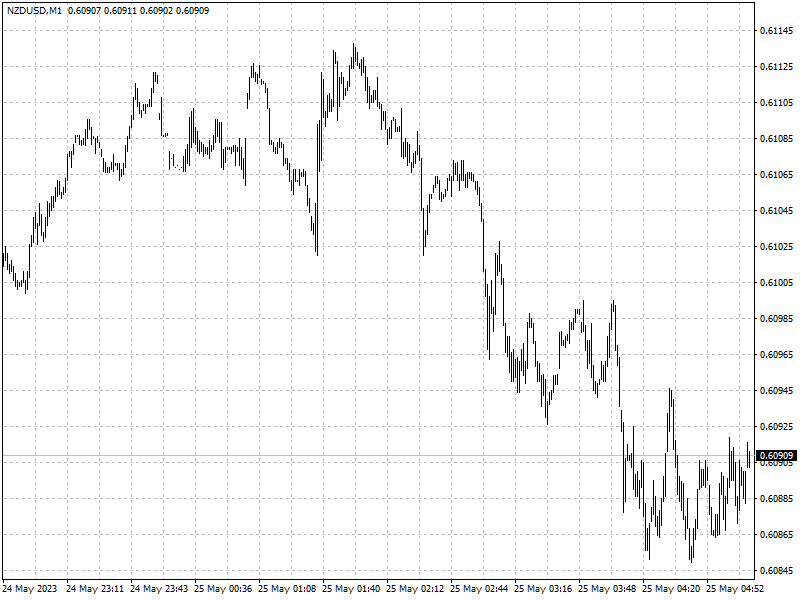 The pound dropped to a five-week low against the dollar of $1.2358, after data showed British inflation slowed by much less than markets had been expecting.
Higher inflation, leading to higher-for-longer Bank of England rates, had supported the pound in recent months but that relationship is now starting to reverse.