EBC Group has always regarded the safety of funds as the first principle. In order to build a more complete, multi-level and all-round security system, EBC has recently joined The Financial Commission's Protection Fund, which provides up to 20,000 euros of additional compensation for each partner.
The Financial Commission, the world's first international leading organization to provide dispute resolution for the financial industry, ensures that disputes in transactions are resolved quickly and fairly through a strict, transparent and open hearing mechanism.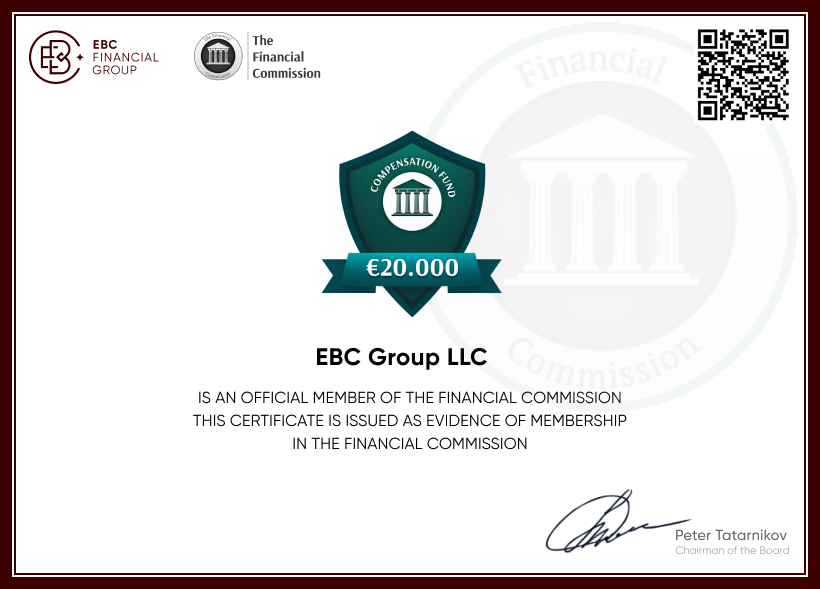 A maximum of 20,000 euros per customer for additional payment protection
With more and more authoritative regulatory bodies to EDR (External Dispute Resolution) mechanism into the supervision, EBC actively practicing compliance management, explore new, cutting-edge service model, improve service quality.
The Financial Commission has a professional risk control and execution team consisting of 35 senior industry experts around the world, capable of accurately identifying risky factors, and working in depth with more than 20 international experts and lawyers to form fast and flexible solutions in the trading process and at the regulatory level.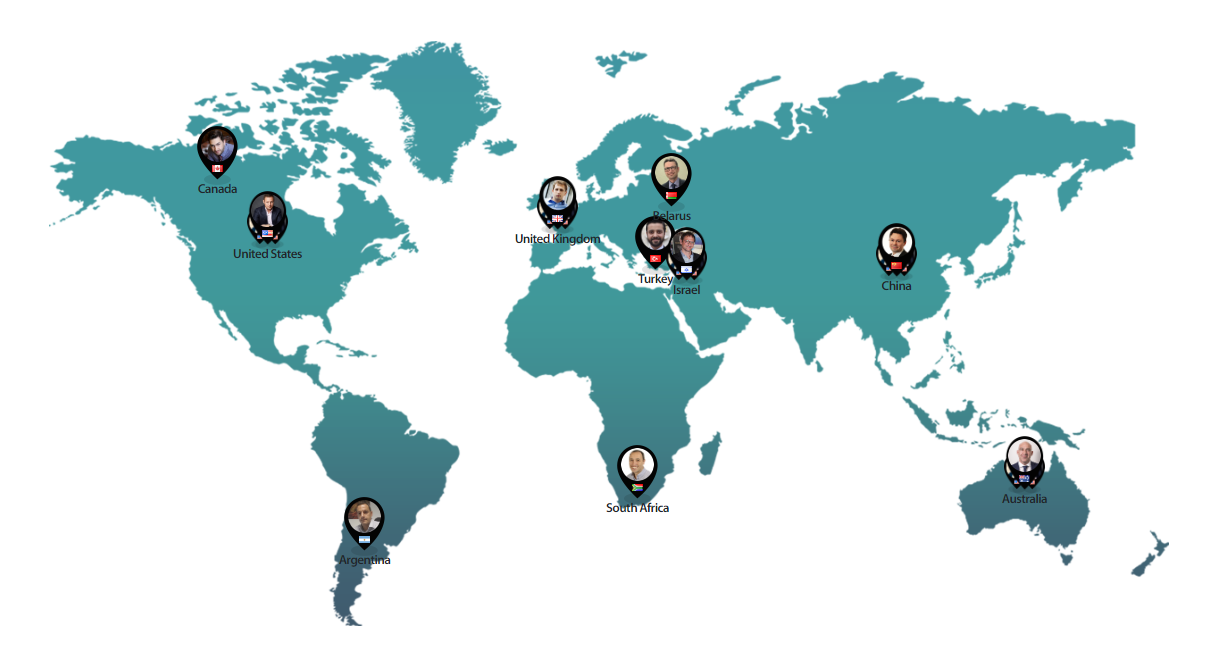 This means that if the user's loss is caused by objective factors such as trading brokerage system errors, quote delays, etc., The Financial Commission will facilitate a simpler and quicker resolution process and approach than traditional regulatory channels.
From 2013 to now, The Financial Commission's services have covered millions of traders worldwide, providing professional consultation opinions for a total of 9,395 disputes, and providing additional protection of up to 20,000 euros for each investor, with a cumulative payout of 51,621,096 dollars.

Second, the world's top regulation
EBC has long been committed to building the optimal whole of security, and is determined to redefine the standard of security, EBC believes that security is not only the known scope of the full effort, but also proactive.
With the core team's more than 30 years of deep market deposits, strong financial strength and strict self-management standards, EBC has passed the British and Australian top-level dual regulatory audit, and cooperation with legal compliance and top financial auditing organizations, regularly submit professional audit reports and accept the FCA and ASIC's full authority to supervise the whole process (EBC Financial Group Ltd. is authorized and regulated by the Financial Conduct Authority (FCA) of the United Kingdom, and the Financial Conduct Authority (FCA) of the United Kingdom. 
EBC Financial Group Ltd is authorized and regulated by the Financial Conduct Authority (FCA) of the United Kingdom, Regulatory No. 927552; EBC Global Pty Ltd is authorized and regulated by the Australian Securities and Investments Commission (ASIC) of Australia, Regulatory No. 500991).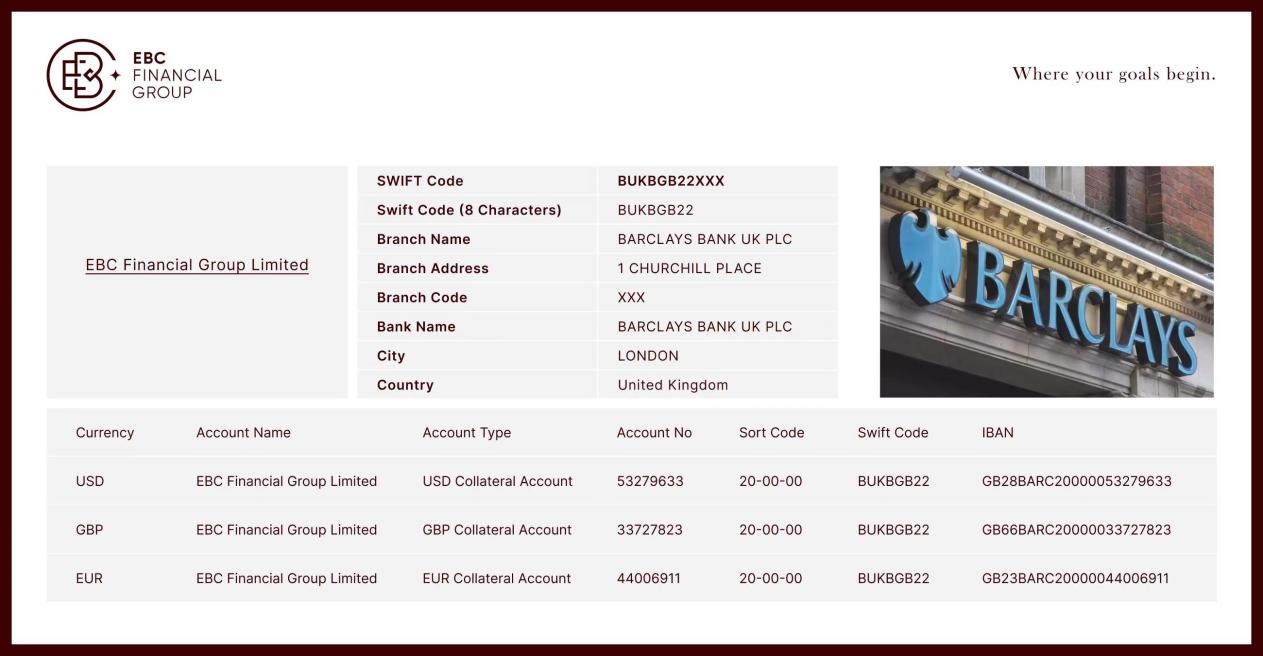 At the same time, EBC has the highest authority of Barclays Corporate Banking Account, client funds are independently stored in the custody account of Barclays Bank, EBC UK strictly enforces the provisions of the CASS, and specifically signed a specific letter of trust, to ensure the safety and independence of each client's funds.

Currently, EBC is one of the few financial brokerage firms in the market that can open 100 times and above FCA liquidity clearing accounts, while the FSCS compensation plan provides EBC with a maximum of 85,000 pounds of compensation protection for each FCA client.
Third, peace of mind to comprehensive protection
In order to protect the safety and rights of partners' funds in all aspects and isolate the risk of market uncertainty, EBC purchases professional liability insurance with an insured amount of more than ten million dollars every year from Lloyd's of London and Aon (AON) in the United States.
Note* Professional Liability Insurance: The insurer will provide full reimbursement for user losses and claims caused by possible negligence or errors of the insured party in the course of providing services.
With over 300 years of history, Lloyd's has a century of experience in professional underwriting. Aon, on the other hand, is the world's largest reinsurance broker, providing superior risk management. During the period of coverage, all subscribers are protected by ongoing, specialized programs provided by insurance experts.
Peace of mind so that comprehensive coverage is the way to safety.
In the pursuit of ultimate safety, EBC always keeps an empty cup in mind, examines every aspect of the service process, draws on new ideas, and combines specialized knowledge and experience to provide a more diversified and safer experience for every client.
EBC always believes that only time allows you to know me better.