What is MT4?
MT4 is a market acceptance software developed by MetaQuotes Software, providing free trials and a Chinese interface. It includes all the features of the previous system, and further introduces and reorganizes these functions and components.It is suitable for foreign exchange, CFD, and futures markets. The MetaTrader 4 server clearly outperforms previous systems in terms of usage, performance, and credibility, and has become one of the most popular trading platforms in the world.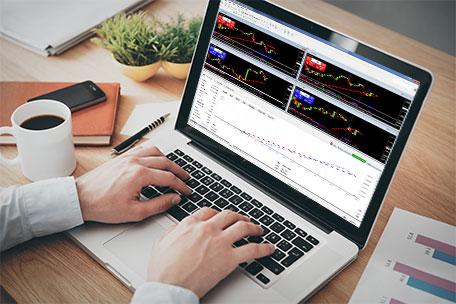 What are the advantages of MT4?
The following are the main advantages of MT4:
Leading trading platform in the foreign exchange market: MT4 is one of the most widely used trading platforms in the foreign exchange market, thus supporting a large number of trading tools and technical analysis indicators. This makes MT4 very suitable for professional traders and beginners.
Customization function: MT4 allows users to customize according to their own needs. You can use the MQL4 programming language to create your own metrics, scripts, and automated transaction robots.
Easy to use: The MT4 interface is simple and intuitive, making it easy to learn and use. You can easily browse charts and execute transactions.
Safe and reliable: MT4 provides comprehensive security measures, including data encryption and secure login systems, ensuring user privacy and account security.
Community support: MT4 has a large user community, including traders, brokers, and developers. Users can share information and strategies with other users through the community to better understand market trends.
Overall, MT4 is a powerful trading platform with flexibility and scalability, which can meet the needs of traders at different levels and is widely used in the foreign exchange market. Users should note that they must find a legitimate platform to download MT4 from the official website in order to protect their account security.
【 EBC Platform Risk Reminder and Disclaimer 】: There are risks in the market, and investment needs to be cautious. This article does not constitute investment advice.