EBC is proud to announce the acceptance of Best Trading Execution at 2023 World Finance Forex Awards.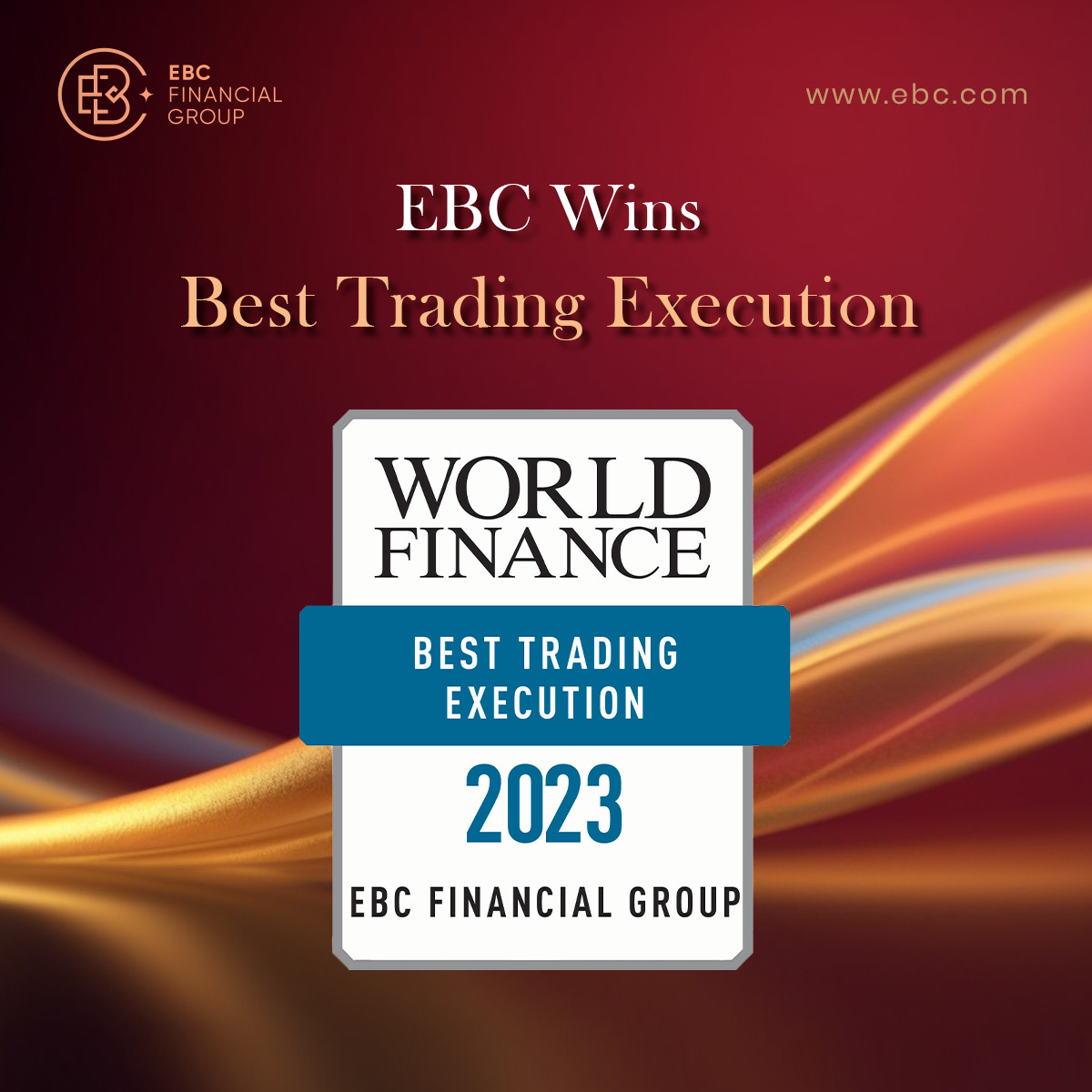 Since 2008, World Finance Awards is well respected by the industry, for its open and transparent criteria including trade execution and user experience. It's worth noting that, World Finance does not establish permanent award categories, but rather setting new awards to reflect the changes in market and technology with a forward-thinking mindset.
As global trading volume grows steadily, safe, professional and efficient trading execution becomes the major focus of the industry. In this sense, Best Trading Execution is established for the first time which made EBC highly honoured.
EBC values trading execution by building professional, safe and stable trading environment where orders can be executed in milliseconds. The award recognises the group's dedicated efforts to provide the best-in-class trading experience.
EBC deploys dedicated servers in London, New York, Tokyo and Hong Kong. The latency in data transmission across regions is minimised through p2p networking and connection to around 30 data centres globally. For instance, the latency of data transmission from London to Asia is just less than 100ms (usually it's over 270ms), order filling can be done in as low as 20ms.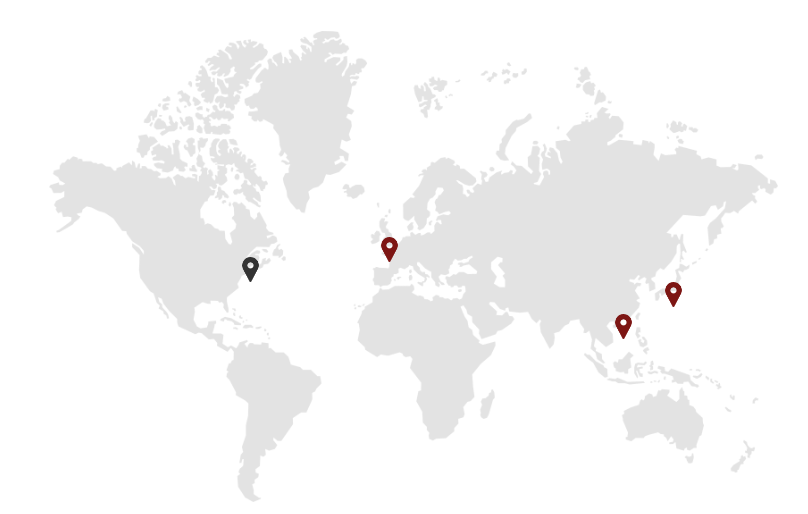 To secure the better quotes for customers, EBC manages to lower the execution cost by ensuring its liquidity. EBC enjoys access to over 25 Tier-1 banks and financial institutions provide deep pools of liquidity. Meanwhile, it's proprietary black-box, based on accurate sell-order algorithm, determines the liquidity of every customer based on their own need.
EBC's Private Room can hide part of transaction information, which means that large order can be filled at a better price without serious slippage or rejection due to Last Look. The feature enables the better quotes for over 85% of orders.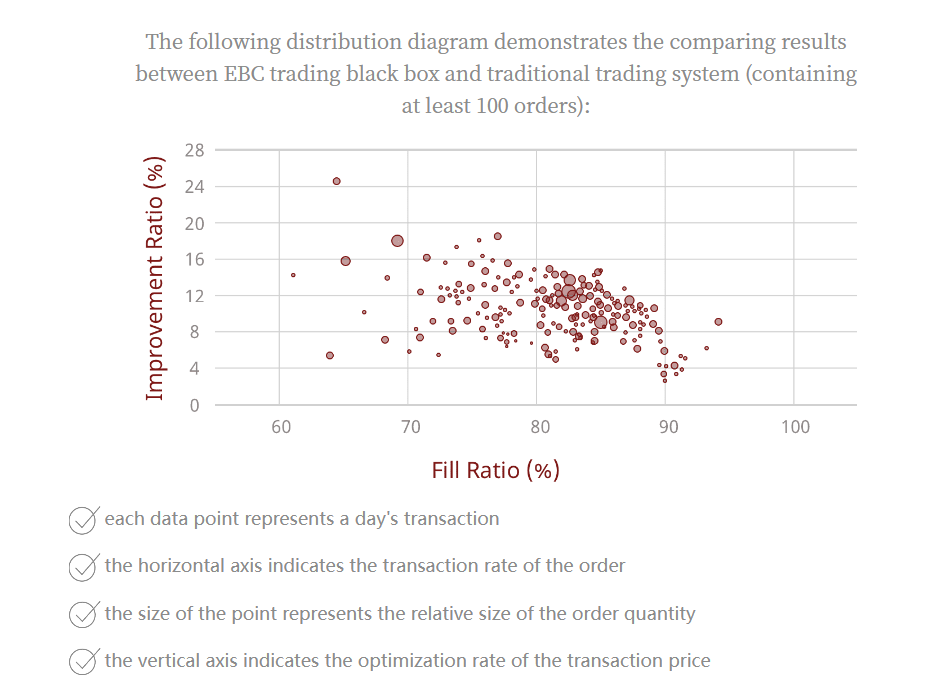 Also, EBC knows firewall and network traffic jam could also obstruct order execution, therefore it uses FIX (Financial Information Exchange Protocol) for cross-regional terminal connection to reduce transmission latency with 5 best quotes. A maximum of 1000 aggregated orders per second are generated to safeguard trading execution. The quotes aggregated through physical HUB aggregate interbank currency quotes and to facilitate risk management, data warehousing and monitoring with 98.75% uptime.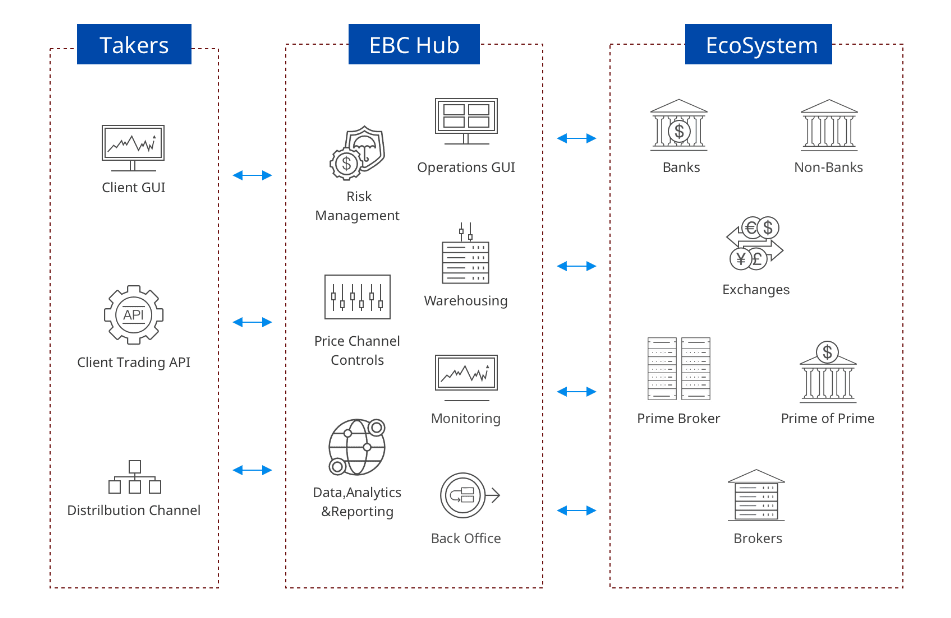 'Every serious Trader deserves our serious treatment.' EBC is not only enhancing the speed and liquidity, but also complying with the principles of FCA to ensure the stability and safety of order execution. Meanwhile, EBC keeps listening to customers to enhance its service by holding the principle of "trust and respect".