Spot trading is a form of trading based on the actual delivery of goods. Investors can participate in various markets through spot trading, such as the stock market, foreign exchange market, commodity market, etc. When conducting spot trading, investors should have a thorough understanding of the market and commodities being traded and conduct sufficient market analysis and risk management. In addition, investors should also develop appropriate trading strategies based on their investment goals, risk tolerance, and investment time frame. Through cautious operation and effective risk control, investors can earn profits and achieve investment goals in spot trading. So what is the process of spot trading? What steps are included?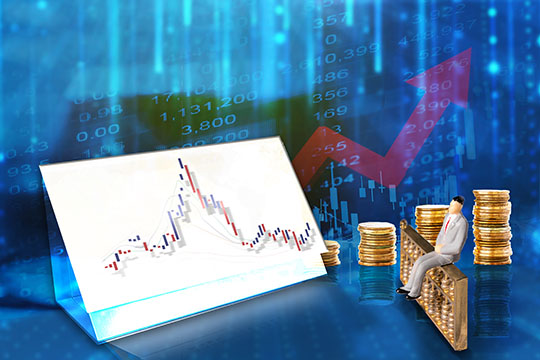 What is the process of spot trading?
1. Market selection: select the appropriate Spot market for trading. Different markets offer different types of goods and trading rules, and investors can choose the appropriate market based on their own needs.


2. Opening an account: open a transaction account in the selected Spot market. Investors are required to submit relevant identity and financial information in accordance with market regulations and conduct account reviews and activations.


3. Select trading varieties: Based on one's own investment strategy and market research, select specific commodity varieties to trade. Different markets offer different commodity choices, including stocks, foreign exchange, commodities, etc.


4. Market analysis and trading decision-making: Conduct market analysis, including technical analysis, fundamental analysis, etc., to determine the direction and timing of trading. Based on the analysis results, develop transaction plans and decisions.


5. Order placement and transaction execution: Input transaction instructions and place orders through the trading platform or broker's trading system. Trading instructions include information such as the quantity and price of goods purchased or sold. Once an order is placed, the trading system will execute the order and match the transactions between the buyer and seller with the market.


6. Delivery and settlement: In spot trading, delivery refers to the actual delivery of goods and payment of goods by both parties in accordance with the transaction conditions. The delivery method can be physical delivery, or payment can be made through bank transfer or other means. The specific rules for delivery and settlement depend on the market and commodity being traded.


7. Monitoring and managing risk: Once a transaction is executed, investors need to closely monitor market conditions and trading conditions. At the same time, managing risk is also important, including setting stop-loss and stop-profit positions, controlling position size, and diversifying investments.


However, spot trading also has some risks and limitations, such as physical delivery risk and market volatility risk.