Some people say that only three-tenths of the people who make money in stock trading, but two-thirds of the people who speculate in foreign exchange, can make money. This is one of the reasons why people have been constantly inquiring about the specific situation of foreign exchange speculation in recent years. What are the detailed trading methods for foreign exchange in this article?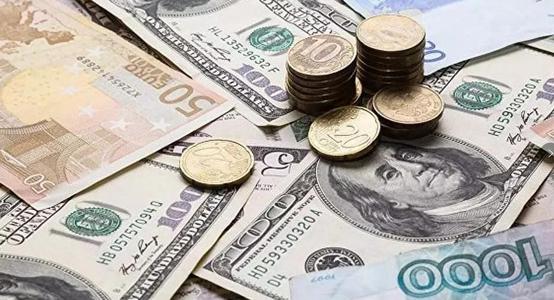 In foreign exchange trading, there are generally four trading methods: spot foreign exchange trading, forward foreign exchange trading, foreign exchange futures trading, and foreign exchange option trading.
1. Spot foreign exchange transactions
Also known as spot trading, it refers to a trading behavior where both parties handle delivery procedures on the same day or two trading days after the completion of foreign exchange trading. Spot foreign exchange trading is the most commonly used trading method in the foreign exchange market, accounting for the majority of the total foreign exchange trading volume. This is mainly because spot foreign exchange transactions can not only meet the temporary payment needs of buyers but also help buyers and sellers adjust the currency proportion of foreign exchange positions and avoid Foreign exchange risk.
2. Forward foreign exchange transactions
Unlike spot foreign exchange trading, it refers to foreign exchange trading conducted by market participants on a specified future date (usually 3 business days after the transaction date) in accordance with the provisions of forward contracts. Forward foreign exchange trading is an indispensable part of an effective foreign exchange market. In the early 1970s, the international Exchange rate regime changed from a fixed exchange rate to a floating exchange rate, which aggravated the exchange rate fluctuations, and the financial market flourished, thus promoting the development of the Forward exchange market.
3. Foreign exchange futures trading
With the development of the futures trading market, currency (foreign exchange), which used to be the commodity Medium of exchange, has also become the object of futures trading. Foreign exchange futures trading refers to the trading activity of foreign exchange buyers and sellers on an organized exchange at a certain time in the future (a certain date in the future), buying and selling a certain standard quantity of specific currencies at a price determined by public bidding (similar to an auction). Here are some concepts that readers may find a bit vague, explained as follows: a. Standard quantity: The number of futures trading contracts for each specific currency (such as pounds) is the same; for example, the number of futures trading contracts for each pound is 25000 pounds. B. Specific currency: refers to the specific type of transaction currency specified in the contract terms, such as Japanese yen for three months and US dollars for six months.
4. Foreign exchange option trading
Foreign exchange options are often considered an effective hedging tool as they can eliminate depreciation risks and preserve potential profitability. What we introduced above is forward trading, and the delivery of foreign exchange can be on a specific date (such as May 1st) or during a specific period (such as May 1st to May 31st). However, both parties have an obligation to deliver the goods comprehensively in two ways. Foreign exchange options refer to the right of one party (the option holder) to enter into a contract and decide whether to execute (deliver) the contract. If willing, the buyer (holder) of the contract can allow the option to expire without delivery. The seller has no right to decide whether to deliver the contract.
In addition to the above trading methods, there are also other forms of derivative trading in the foreign exchange market, such as contracts for differences (CFD). These trading methods provide more flexibility and diversity, allowing investors to choose and trade based on their own needs and strategies. However, regardless of the trading method adopted, investors need to conduct sufficient analysis and risk management of the market to ensure the success and safety of transactions.