Major U.S. indexes fell more than 1% on Tuesday as regional bank shares tumbled on renewed fears over the financial system. The dollar fell to two-week low. 
U.S. Treasury Secretary Janet Yellen has warned that the US may run out of cash by 1 June if Congress fails to raise or suspend the debt ceiling. 
Gold closed at $2020.30 after scoring the biggest daily gain in a month. Oil slumped about 5% to a five-week low. 
Commodities 
Markets have been in a risk-off mode, deepening oil and gold divergence. Bad new pile up for oil demand which is expected to recover this year. 
IMF raised economic forecast for Asia on Tuesday but ward of risks from persistent inflation and global market volatility driven by Western banking-sector woes. 
U.S. crude stockpiles fell for a third week in a row for the first time since December, down some 3.9 million barrels last week, according to market sources citing API figures.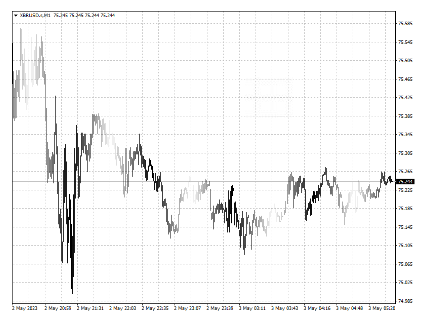 Forex  
The Aussie dollar rose after the RBA unexpectedly lifted the cash rate to 3.85% and said further tightening may be required to ensure that inflation returns to target.  
RBA may need to see a 4% in front of the cash rate before thinking they might be done, said Ray Attrill, head of FX strategy at NAB. 
U.S. job openings fell for a third straight month and layoffs increased to the highest level in more than two years, suggesting some softening in the labour market.  
'The big question is does the Fed signal that policy is restrictive enough, or provide enough hints for the market to think that we're not going to require the further tightening,' said Edward Moya, senior market analyst at OANDA. 
The single currency fell after data showed that a key gauge of inflation is finally falling, boosting the case for a smaller rate increase by the ECB on Thursday.  
'The expected forward U.S. rate advantage vs the eruo is the lowest in 10 years,' Steve Englander at Standard Chartered said, 'euro-area equities are experiencing the most extended outperformance vs U.S. equities in a decade.'